Our ALGO engine triggered a buy signal on CSR at $4.64 on June 15th.
The "higher low" pattern is referenced to the $4.36 low posted in November of last year.
Internal momentum indicators are beginning to firm suggesting solid investor support in the $4.50 area.
CSR will pay a 13.5 cent dividend in November and we see a medium-term upside target around $5.45.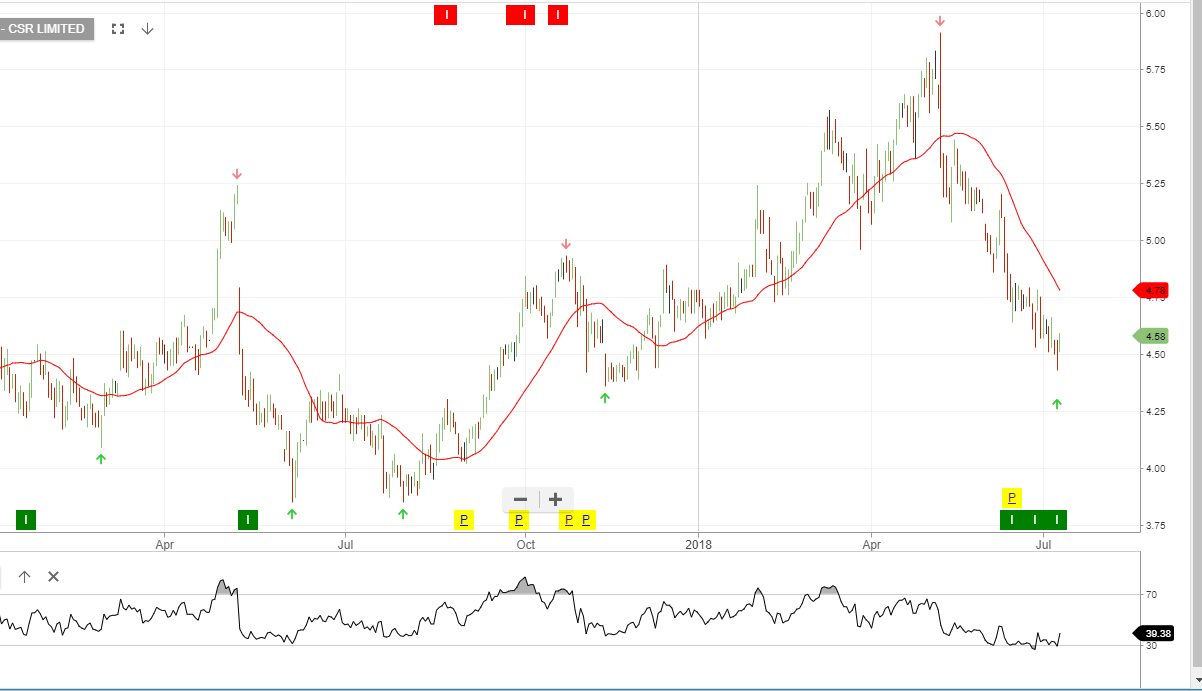 CSR