Our ALGO engine triggered a buy signal on Evolution mining into yesterday's ASX close at $3.13.
The "higher low" price pattern is referenced to the intra-day low posted at $3.07 on May 21st.
In general, the junior mining stocks have been performing well even as the price of spot gold has traded lower. We expect a turnaround in the spot price would give the mining stocks a lift.
EVN has now been added to our ASX Top 100 Model portfolio. We see good chart support at $3.00 and initial resistance near the $3.60 area.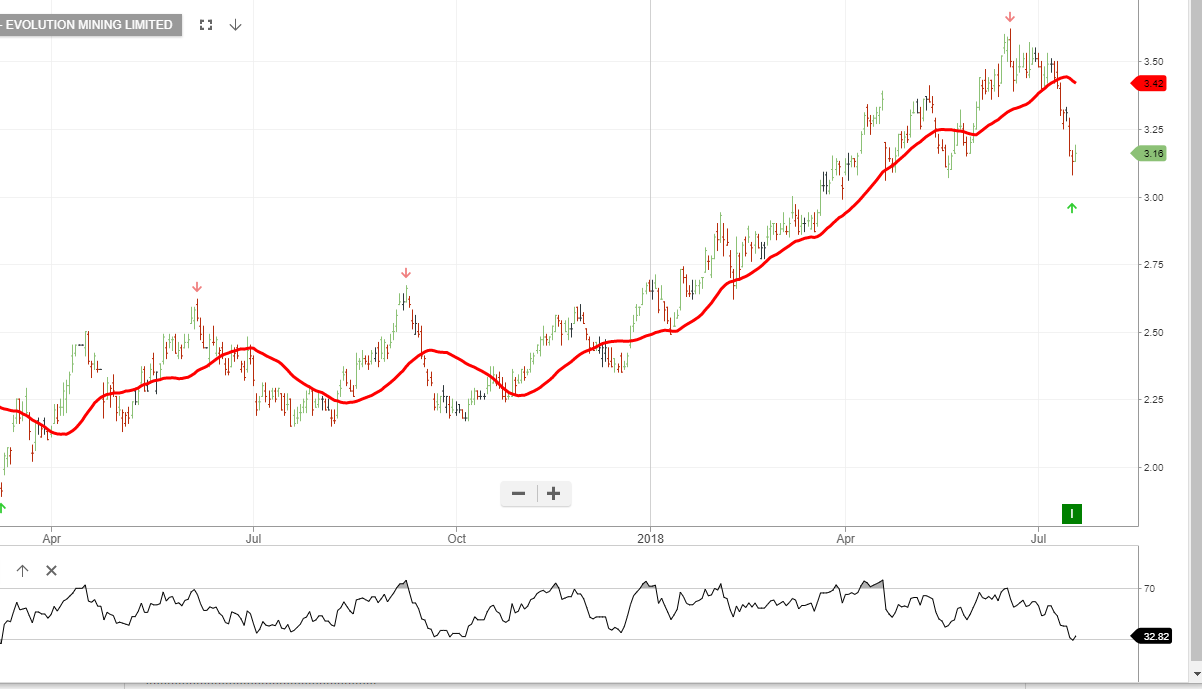 Evolution Mining