Shares of RIO are 1% higher at $79.90 in early trade as a recent broker note has reaffirmed their "outperform" rating and set a 12-month target of $94.00.
The report mentions that Iron Ore shipments of 88 metric tons were at the top end of 2018 calendar year guidance.
In addition, shipments of copper and bauxite were also slightly ahead of 2018 guidance.
The company is scheduled to announce their  2018 earnings on August 1st. The forecast numbers are NPAT of $4.6 billion and DPS of $1.36.
RIO was added to our ASX Top 20 portfolio in March of 2017.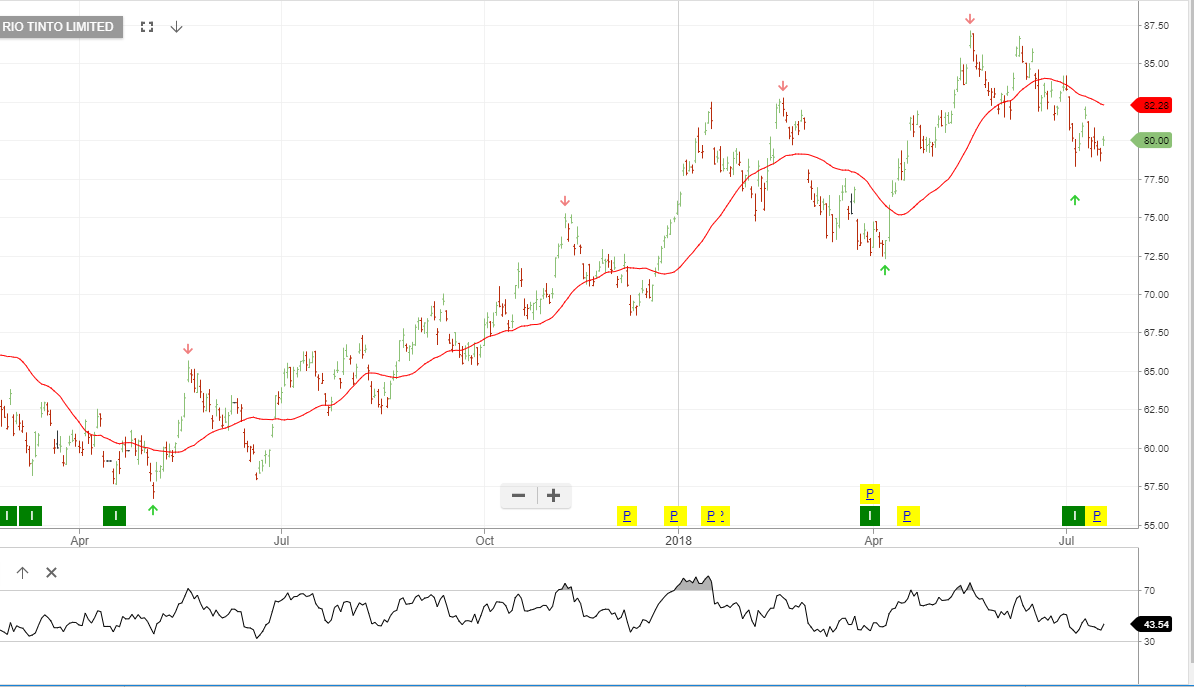 RIO Tinto