Shares of CIMIC Group have spiked over 10% higher to reach a 5-month high of $47.50 in early trade.
The company's H1 2018 results showed an increase of FY 18/19 earnings in the 3% range and a 10% increase in revenue growth specifically in their construction business.
Our ALGO engine triggered a buy signal in CIM at $41.15 on March 9th and the stock was added to our ASX Top 100 portfolio on June 27th at $35.00.
We see the next resistance level in the $48.75 range. CIM goes ex-dividend for 70 cents on September 12th.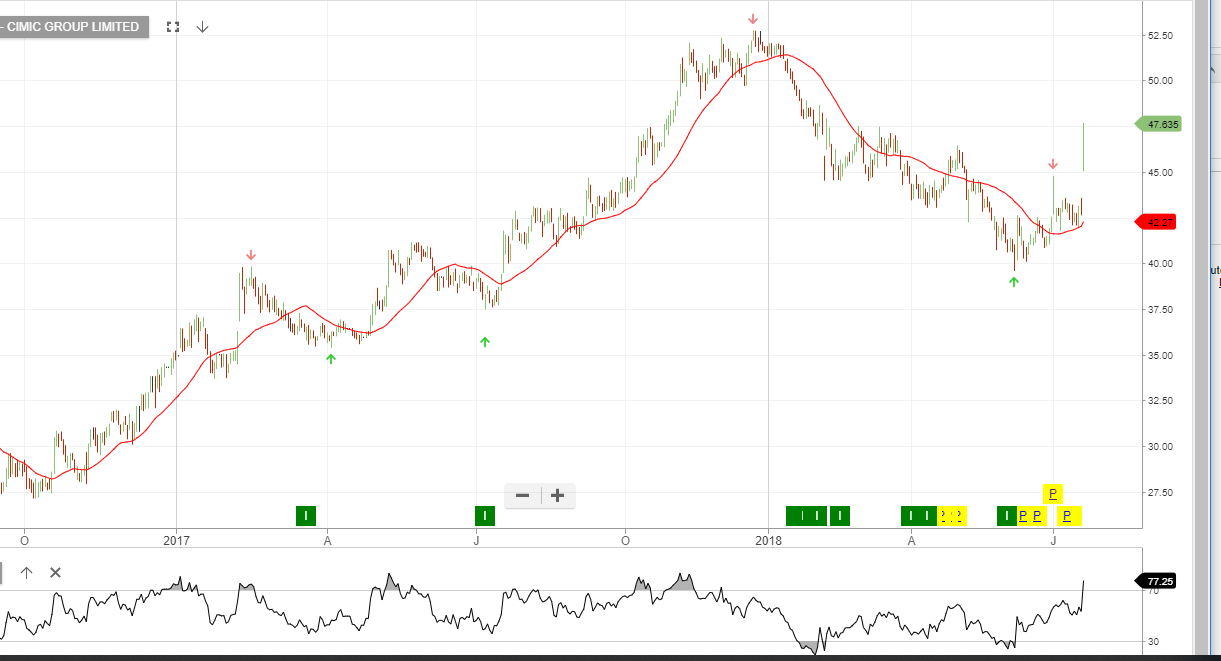 Cimic Group