Our ALGO engine triggered a buy signal for BHP on March 9th at $28.32.
A recent broker note focused on the mining giant's increased production of Iron Ore, Coal and Crude Oil as the basis for upgrading their 12-month price target to $37.00.
As mentioned in a previous Blog, we believe these upgrades will also lead to an increase of their dividend to the $1.40 range.
With a potential "double top" resistance in the $35.50 area, we would consider a buy/write strategy at these levels.
BHP goes ex-dividend for 60 cents on September 7th.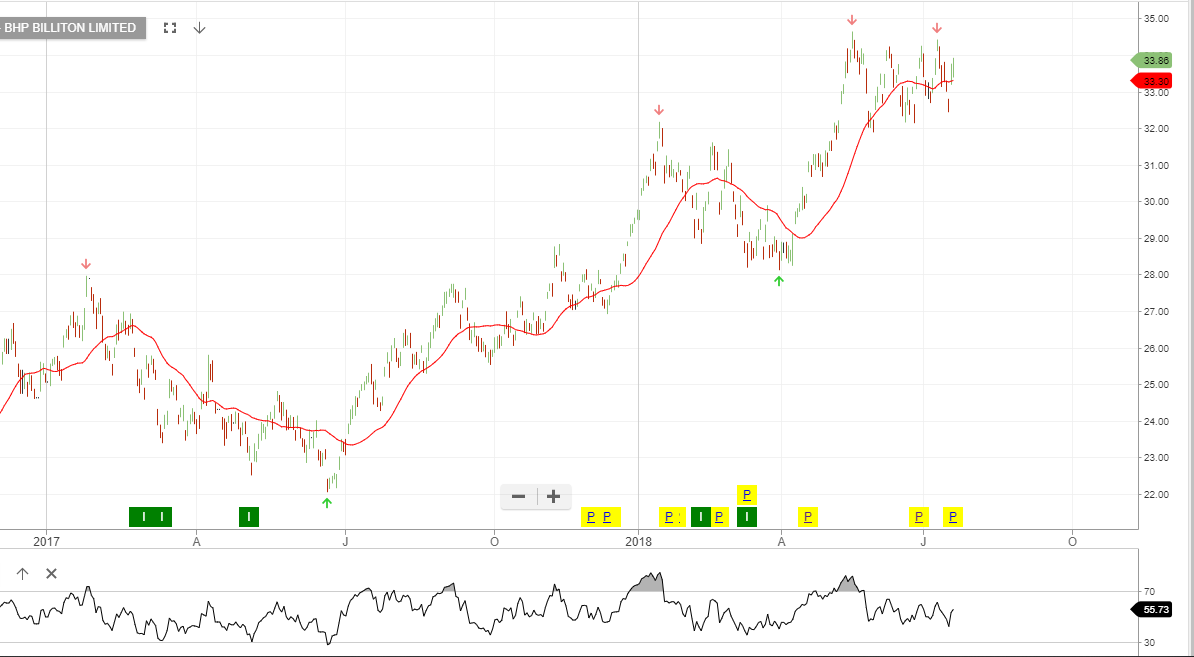 BHP