Our Algo Engine triggered a buy signal recently in RIO at $79.00.
We retain our "buy" bias on RIO heading into the 1H earnings result on the 1st of August. Half year forecast net profit after tax is estimated at $4.6b 
The result will likely be ahead of analysts forecasts and the company should also announce an increase to their share buy-back program.
RIO goes ex-div $1.40 on the 10th August.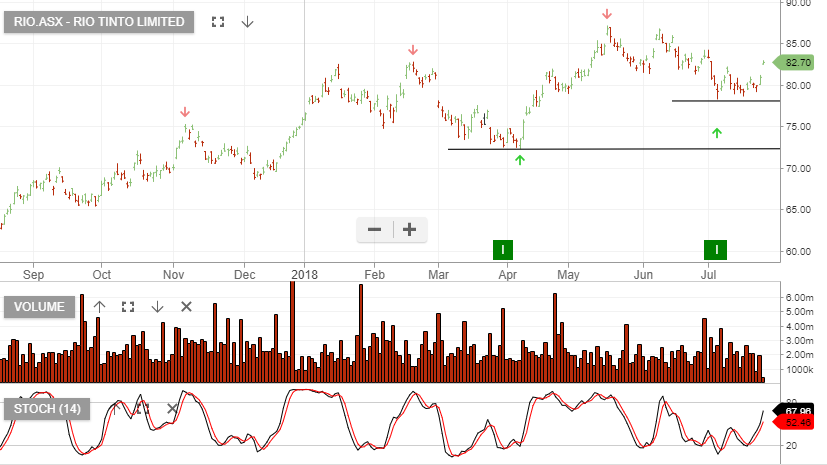 Rio Tinto