Our ALGO engine triggered a buy signal for Evolution Mining into yesterday's ASX close at $2.92.
This "higher low" pattern is referenced to the intra-day low of $2.86 posted on June 19th.
A recent broker report suggests that EVN has several overseas mining assets on its acquisition  radar.
The report also showed that EVN's cash balance increased over the last quarter by $115 million to $332 million, while the company's net debt fell from $187 million to $71 million.
EVN was added to our ASX Top 100 Model portfolio on July 17th.
We see further support in the $2.80 area  and we have medium-term upside target of $3.70.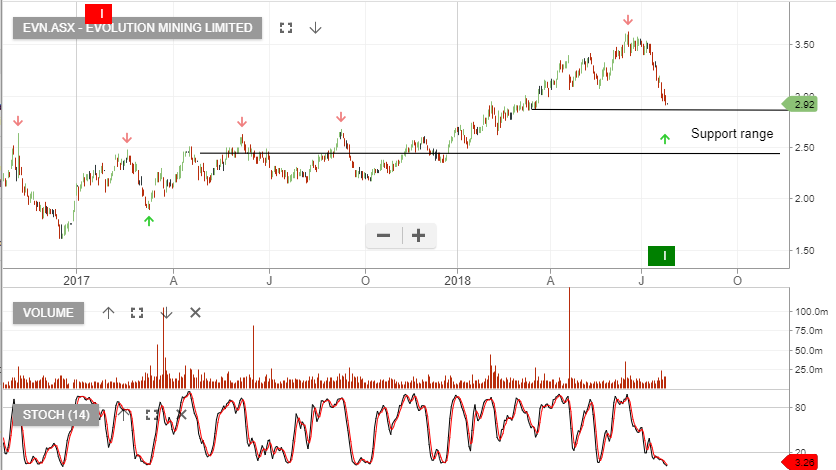 Evolution Mining