Consensus expectations for the upcoming Woolworths' earnings result, is for underlying profit to grow by 8 – 10%. This is well above competitors, but hardly supports the current 24 x multiple.
If the sell-off in WOW extends to the downside, we would encourage investors to "load up" on Woolworths. Our target buy range is $28 to $29.
Based on forward earnings WOW trades on 3.2% dividend yield. We'd like to see that increase to 3.6% as the share price retraces. Keep this one on the radar and watch for the next ALGO buy signal.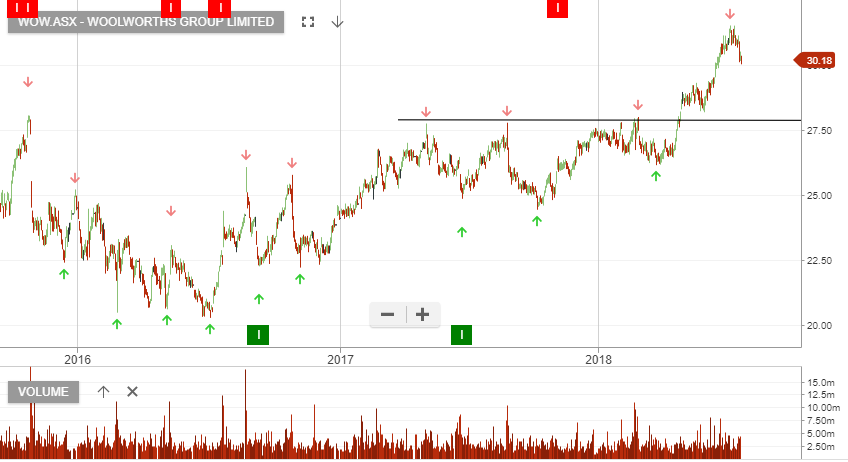 Woolworths