Our ALGO engine triggered a buy signal in A2 Milk at $9.81 on July 20th.
Since then, a broker note has lifted the company to an "outperform" rating with a 12-month price target of $12.40.
The report focuses on the fresh milk delivery partnership between A2M and Fonterra in New Zealand, and the opportunity to replicate that model in other countries.
As a result, the broker note estimates growth in EBIT to rise from $274 million to $523 million over the next two years.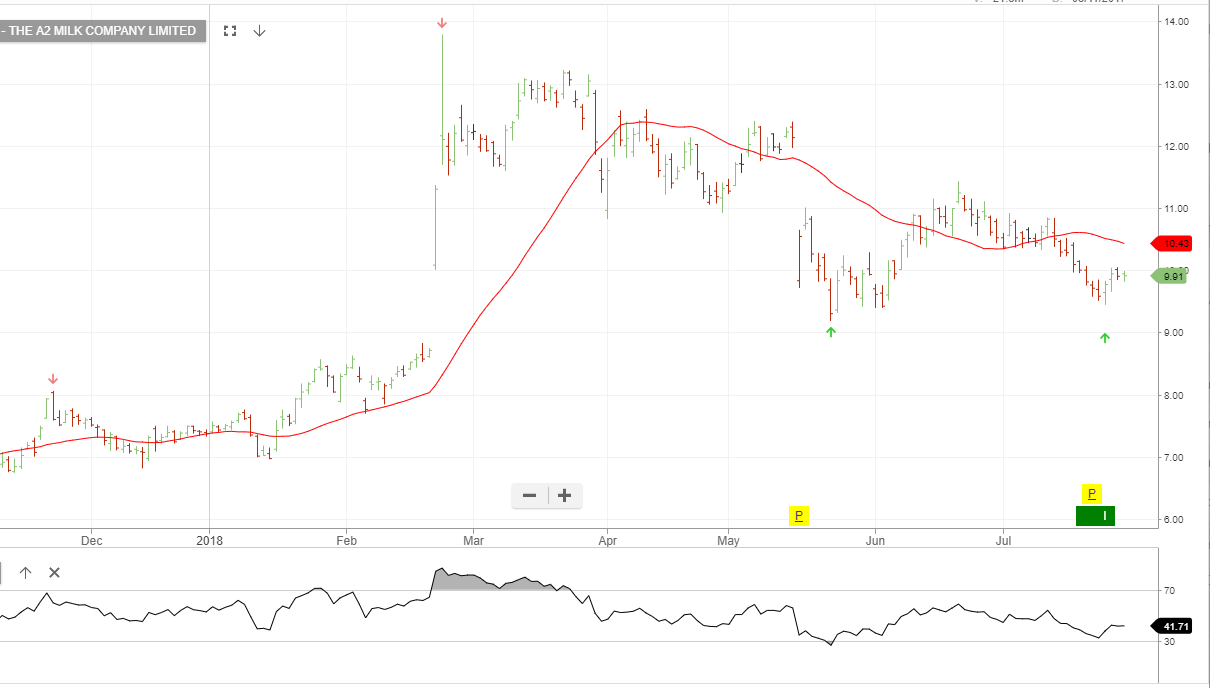 A2 Milk