Our ALGO engine triggered a sell signal for Commonwealth Bank on July 9th at $76.10.
Since then the stock has lost over 3% and reached $73.50 in early trade today.
CBA is scheduled to report its FY18 result next Wednesday.  The early forecast is for NPAT to print at $9.5 billion and DPS to be flat near $2.30.
There are three key reasons why we believe the earnings risk is skewed to the downside in this report.
The AUSTRAC settlement of $327 million, margin pressure from short-term funding costs and a disappointing 4% loan growth in June.
Technically, the CBA chart has followed a "lower high" pattern since since mid-January and has dropped over 10% during that time.
We continue to hold a bearish bias toward the banks, in general, and expect CBA to test the June low trade of $67.50 over the medium-term.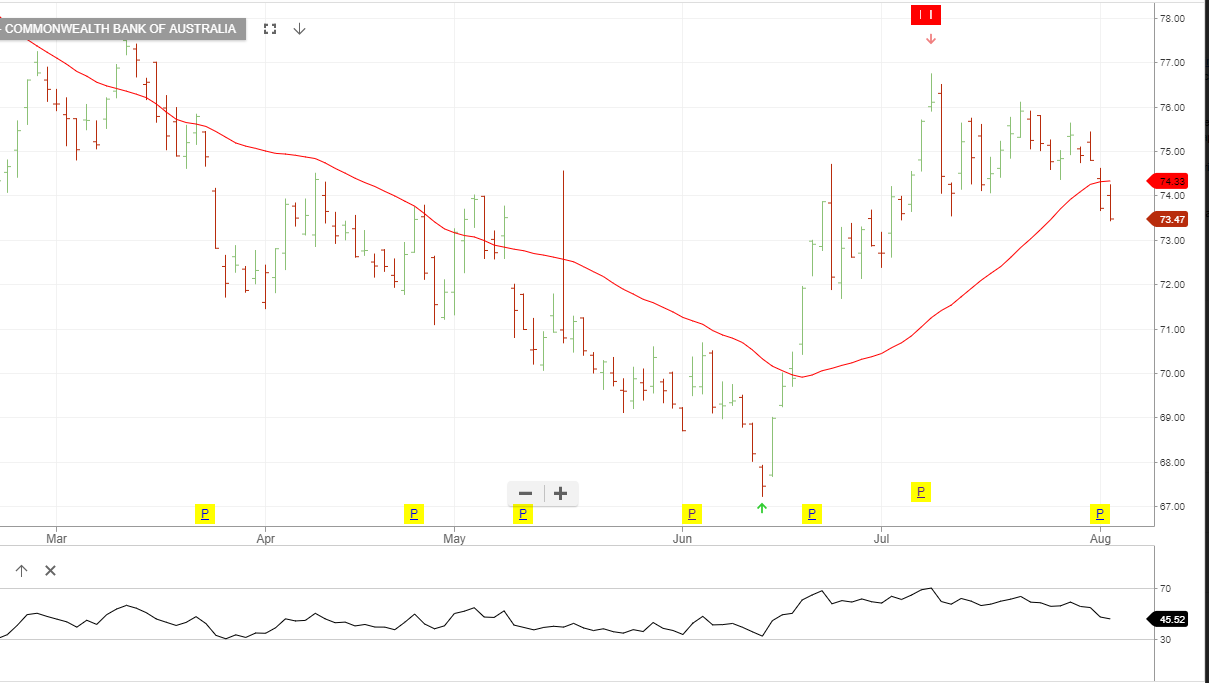 CBA