Shares of BoQ are trading lower for the third consecutive day and are now pressing initial support at $11.00 in early trade.
Our ALGO engine triggered a sell signal on August 28th at $11.28. The "lower high" pattern was referenced to the intra-day high of $12.00 posted on March 12th.
BoQ has been the focus of several recent downgrades ranging from "under-perform" to an outright "sell."
The main concerns for the profitability of bank going forward are the weakening credit growth and higher offshore funding costs.
We see the next area of support near the $10.70 level, followed by the $9.60 low posted in mid-June.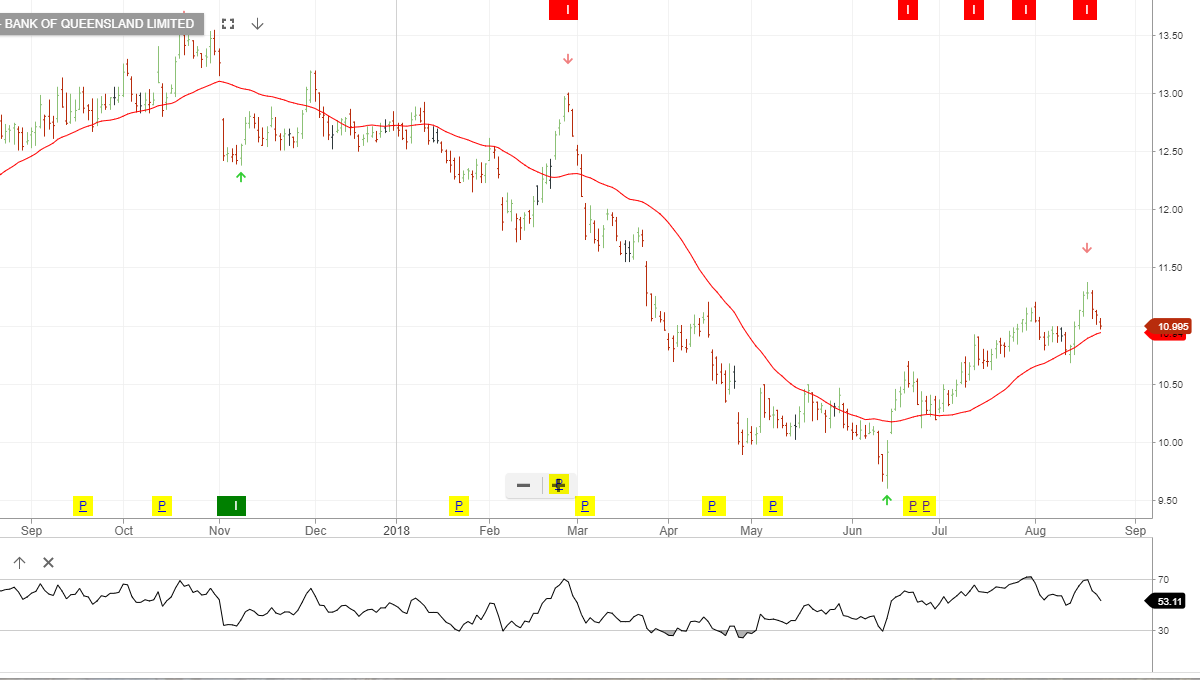 Bank of Queensland