Our ALGO engine triggered a buy signal in Sandfire Resources last week at $6.75.
The "higher low" pattern is referenced to the intra-day low of $6.42 posted on December 15th last year.
SFR operates the DeGrussa Copper/Gold mine in WA and reported a 50% jump in net profit to $123 million for FY 2018.
As a low-cost producer, SFR traded as high as $10.00 in mid-June, but has slipped along with the price of Copper over the last two months.
With an announced 38 cent per year dividend, the current price of $6.70 reflects a forward yield of just under 5.7%.
As the technical picture improves for both Copper and Gold, we see an initial upside target of $8.80 for SFR over the medium-term.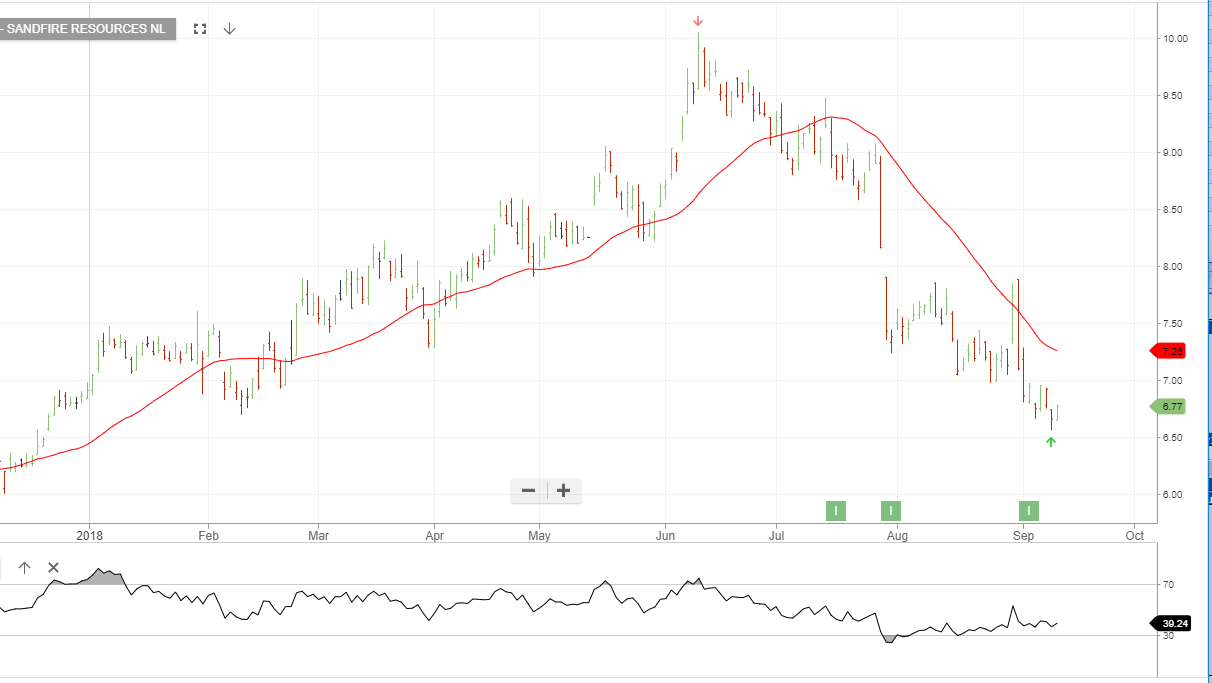 Sandfire Resources