Our ALGO engine gave a buy signal for SFR on September 12th at $6.75.
Since then the stock has lifted over 8% and reached a high of $7.32 in early trade today.
Over the same time, the price of spot copper has stabilized in the $2.70 area after dipping as low as $2.55 on August 15th.
As the technical picture improves for both Copper and Gold, we see an initial upside target of $8.80 for SFR over the medium-term.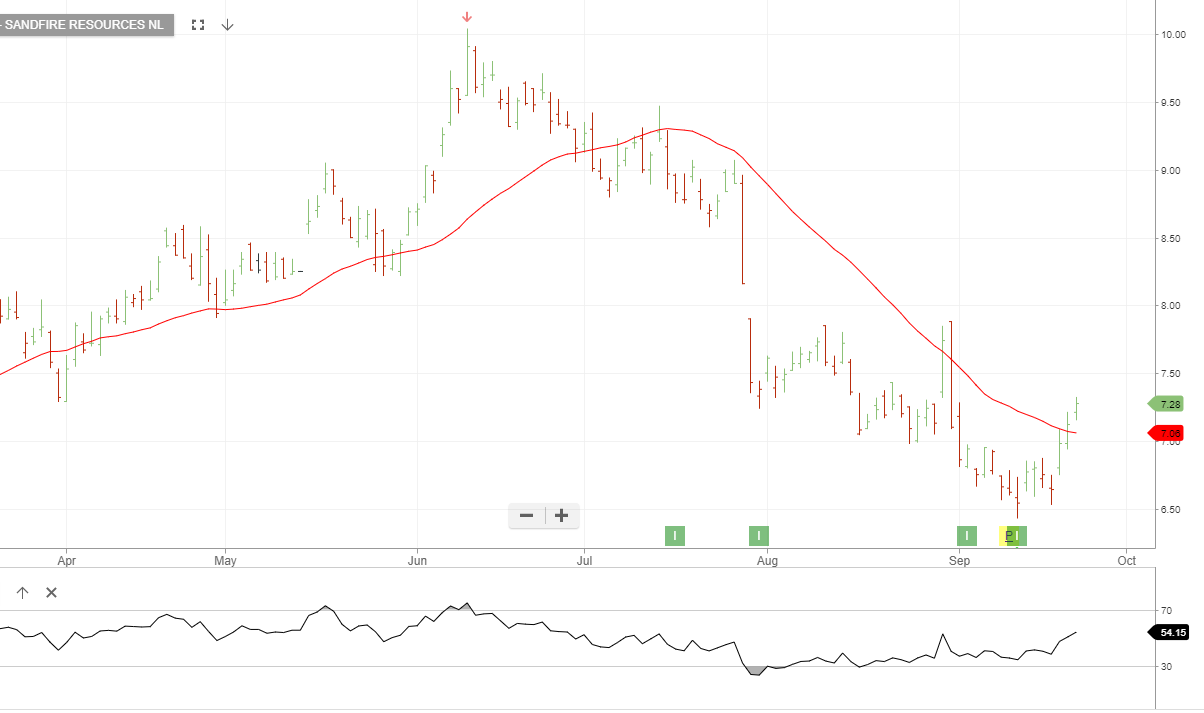 Sandfire Resources