Shares of STO have firmed over the last week as investors see the company's recent acquisition of Quadrant Energy as a net positive to growth.
The addition of Quadrant will increase STO's ownership of high-grade gas assets in Western Australia.
In addition, the Quadrant fields will strengthen STO's operating capacity and increase last year's rise in underlying profit into FY19.
We see initial chart resistance in the $7.35 area.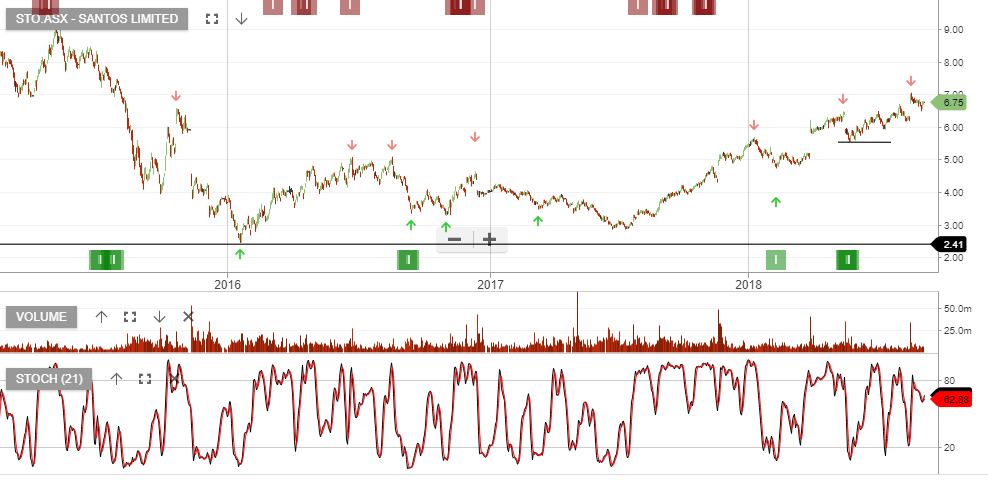 Santos