Our ALGO engine triggered a buy signal for Aristocrat Leisure yesterday at $28.90.
As illustrated on the chart below, this 'higher low" pattern is referenced to the May 23rd low at $27.58.
Although a recent earnings update stated that ALL's digital revenue may not be increasing as fast as expected, revenue from older games continues to accelerate.
The company has forecast earnings of $1.40 per share for FY 2019, which fixes its current price at 20X forward earnings.
Internal momentum indicators have turned positive and we expect a move into the $32.00 area over a 6 to 8 month time horizon.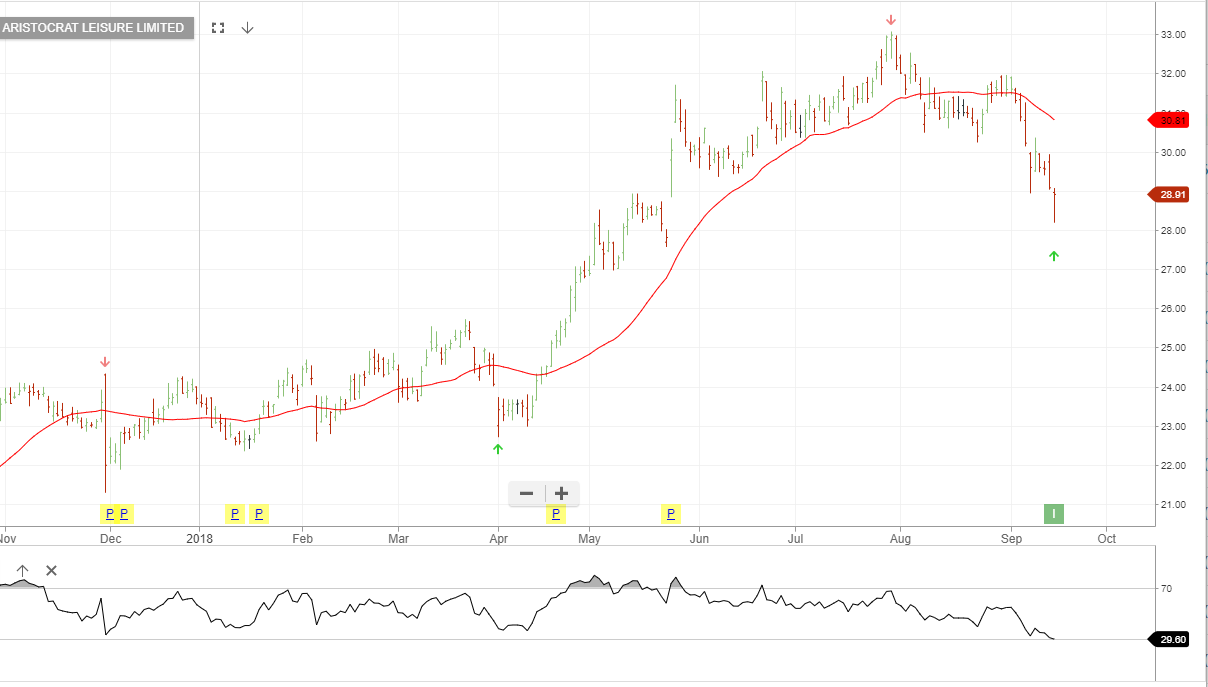 Aristocrat Leisure