Our ALGO engine triggered a buy signal for EVN on August 1st at $2.83.
Since then the share price has ranged traded between $2.60 and $2.90, which is understandable since the price of Spot gold has also range traded between $1210 and $1190 during the same period.
It worth noting that in EVN's recent three-year outlook statement, the gold miner expects production costs to remain around AUD 870.00 per ounce and production to increase to over 700,000 ounces per year.
As such, we expect EVN to trade back over the $3.50 level over a 3 to 6 month time horizon.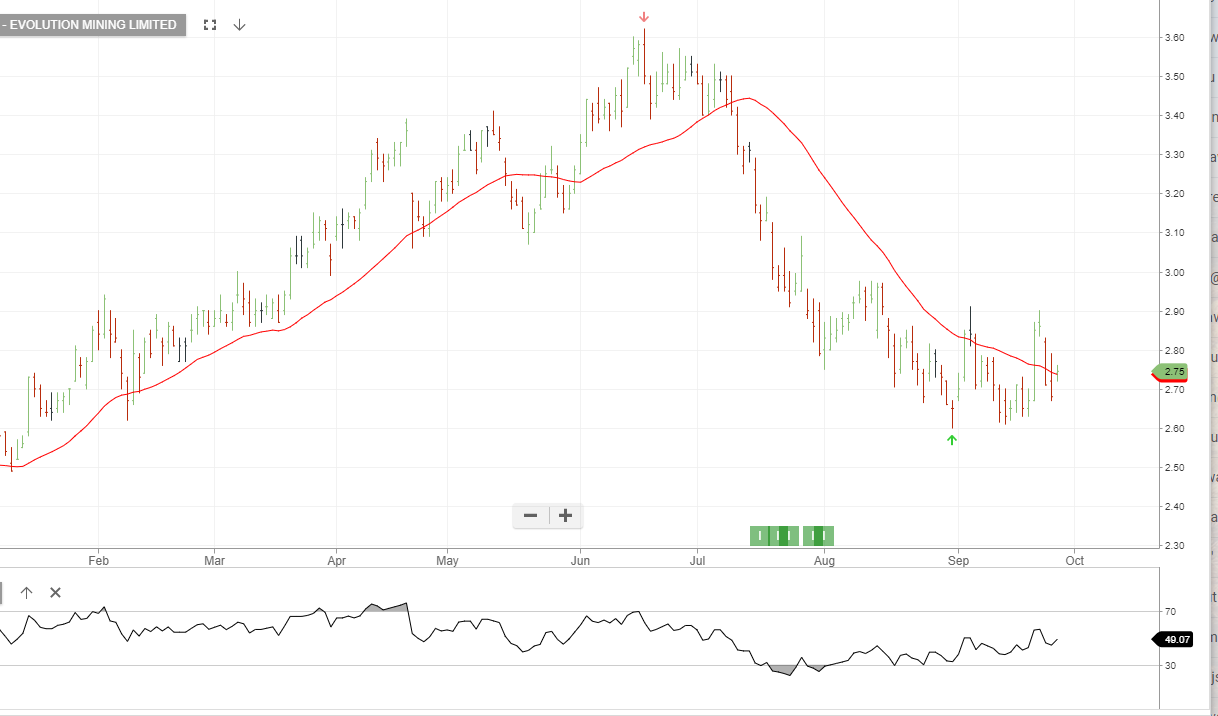 Evolution Mining