Shares of Tabcorp are noticeably quiet in front of their Investor Day event tomorrow.
With the share price contained in a 10 cent range for the last week, it's reasonable to expect investors to react to any forward guidance announcements tomorrow.
TAH shares are up over 6% since posting an intraday low of $4.52 on October 12th.
Our bullish case for the stock is based on continued cost savings from the merged entity and steady growth in the digital gaming sector.
TAH is part of our ASX Top 100 portfolio. We prefer the long side from these levels and look for a near-term upside target of $5.35.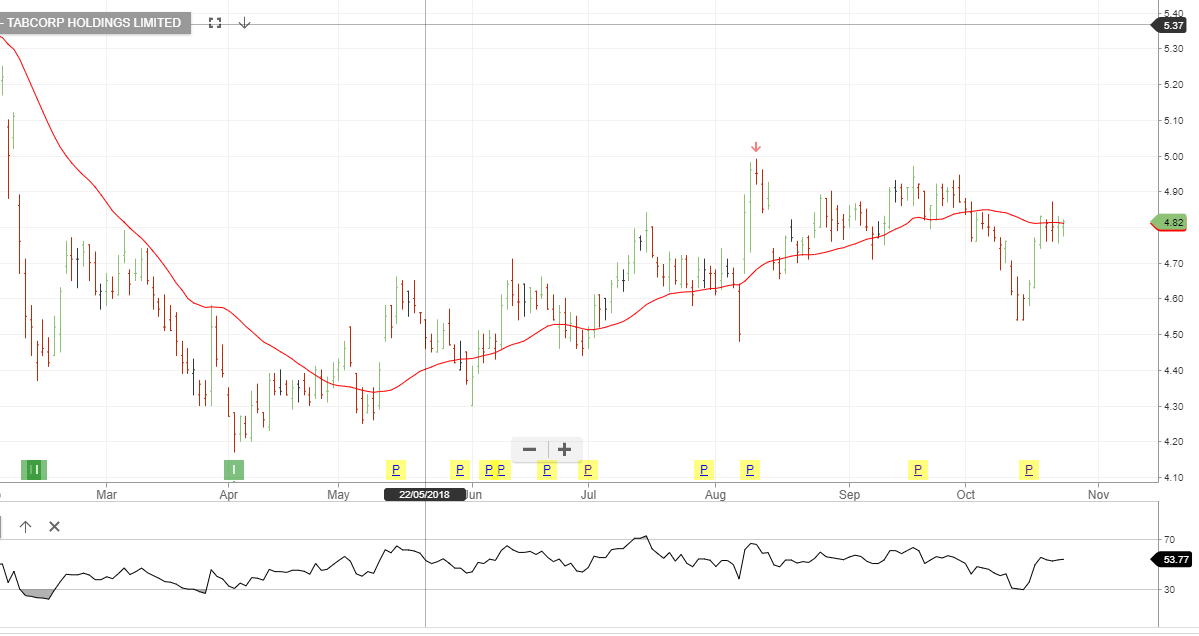 Tabcorp