Over the last 5 tradings days, our Algo Engine has generated a number of buy signals in oversold blue-chip stocks, as well as the leading market indices and ETF's.
We believe the market is finding support based on valuation and yield, consequently, we're likely to see buying support build.
The graph below is the index on the ASX 100.  The graph below that highlights the technical structure we're watching out for further down the road.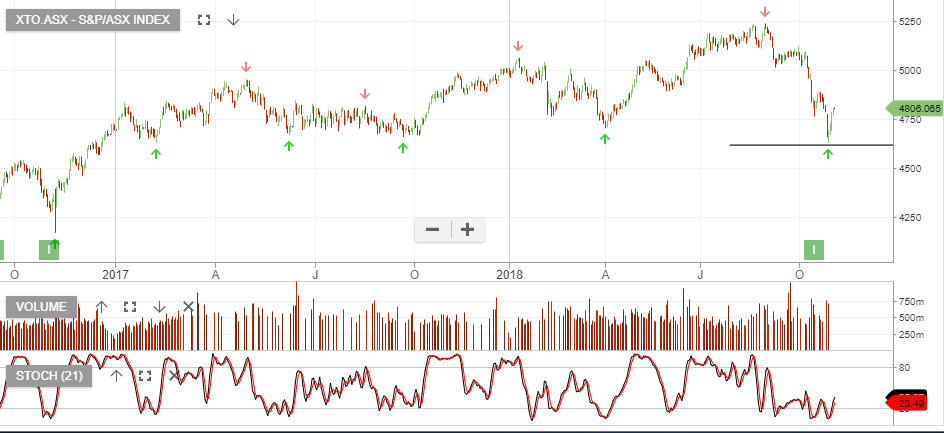 Will the major indices put in place a lower high pattern and generate an ALGO sell signal?
It is too early to position portfolios around this possibility and for now it is "buy the dip" in quality names. However, keep the following image in mind as we work through the December – February periods.