Since posting an intraday low of $65.60 on October 26th, shares of CBA have risen over 5% and reached $69.90 in early trade today.
Investors have cause to be pensive as the banking giant will hold its AGM in Brisbane today and round 7 of the bank Royal Commission will start on November 19th.
We see technical price resistance in the $70.25 area and initial support at $67.30.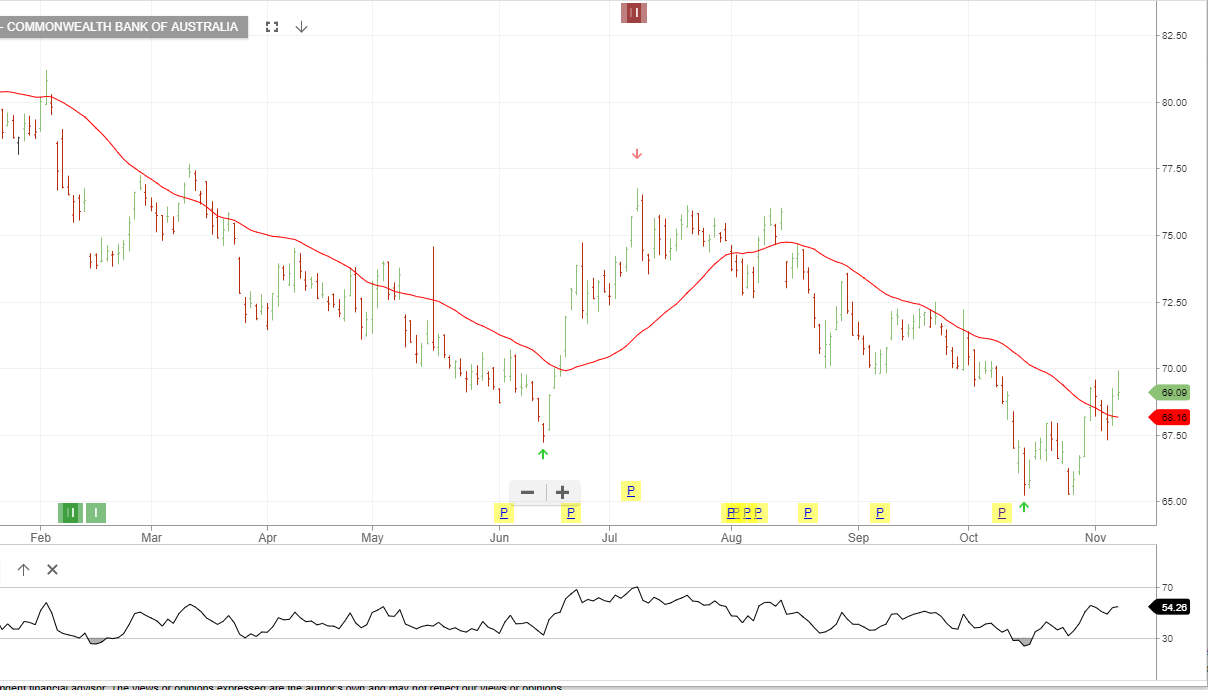 Commonwealth Bank