Our ALGO engine triggered a sell signal for WBC into the ASX close at $27.70.
This "lower high" pattern is referenced to the intraday high of $28.35 posted on September 28th.
WBC will go ex-dividend for 94 cents on Tuesday.
With round 7 of the Royal Commission scheduled to start on November 19th, we remain cautious of the price structures and forward margin growth of the domestic banks.
As such, we see scope for the local banking names to retest the October lows over the near-term.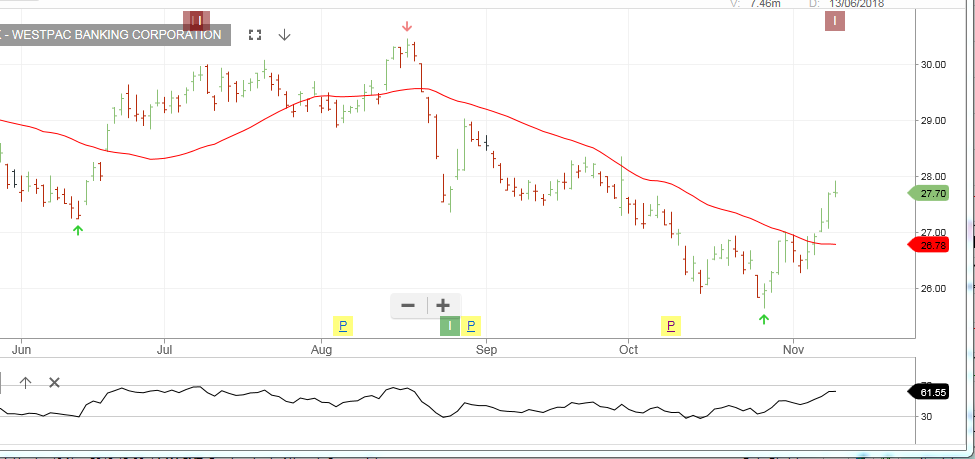 Westpac