Daily price volatility in Gold has reached a 7-month high as investors weigh the impact of equity market uncertainty to higher interest rates in the USA.
Since trading as low as $1160.00 in mid-August, the yellow metal rallied close to 10% to post an intraday high of $1243.00 on October 26th.
From a technical perspective, we consider the wider intraday trading ranges as an opportunity for investors to profit from the increased activity in the local mining shares.
Both EVN and NST are currently in our ASX Top 100 model portfolio.
We will update specific entry levels in those names as Gold finds traction above support at $1190.00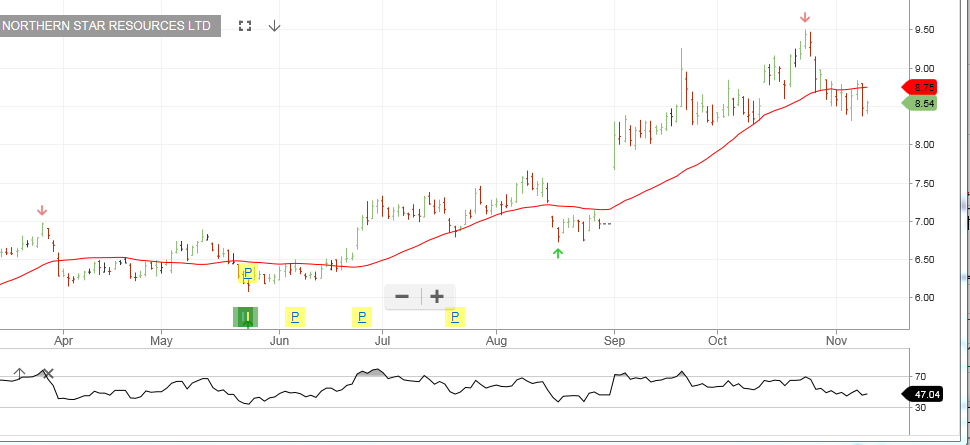 Northern Star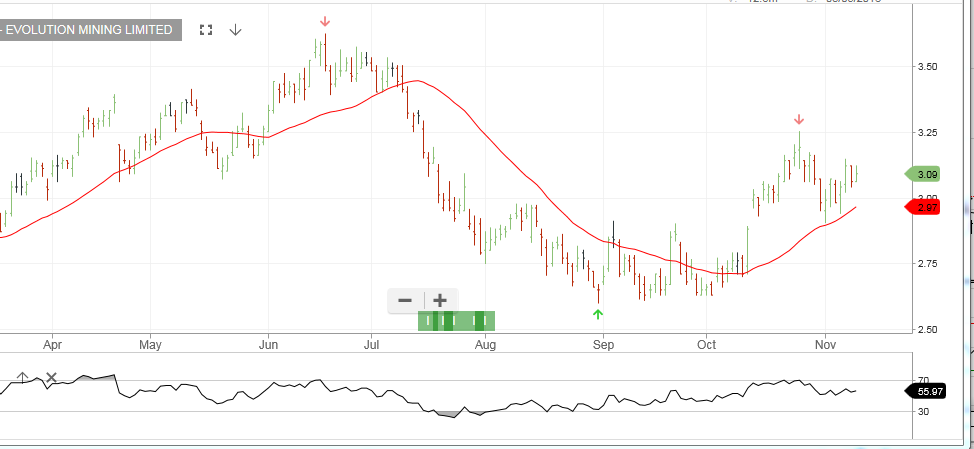 Evolution Mining