The price of West Texas Intermediate (WTI) Crude oil surged to a 4-year high of $76.90 just over a month ago.
Since then WTI prices have plummeted almost 30% and reached a low of $54.70 this week.
It's clear that the market overestimated the impact of Iranian sanctions, increases in Non-OPEC production and the forecasts for lower oil demand in 2019 from the EIA.
Aside from the technically oversold conditions, the OPEC producers have hinted that they will take measures to shore up crude oil prices when they meet in Vienna on December 6th.
After trading to 18-months lows earlier this week, both WPL and OSH are now under ALGO buy signals.
We consider a price reversion to higher levels a likely outcome with initial resistance for WPL at $35.05 and OSH at $8.15.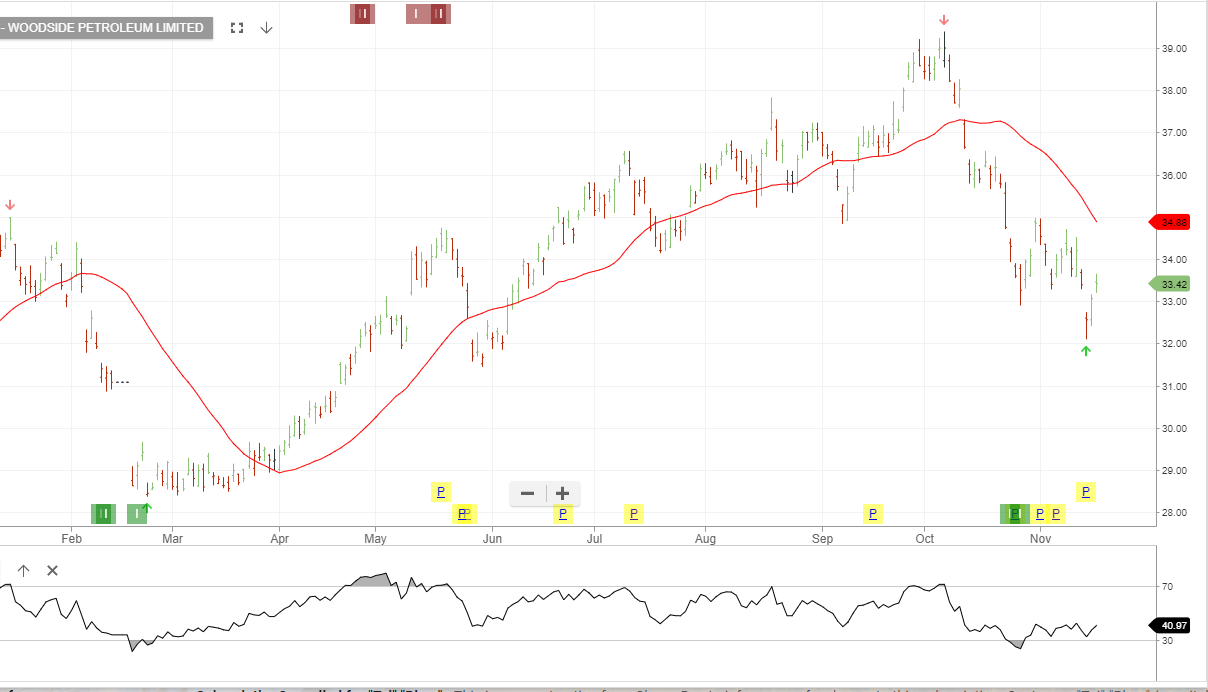 Woodside Petroleum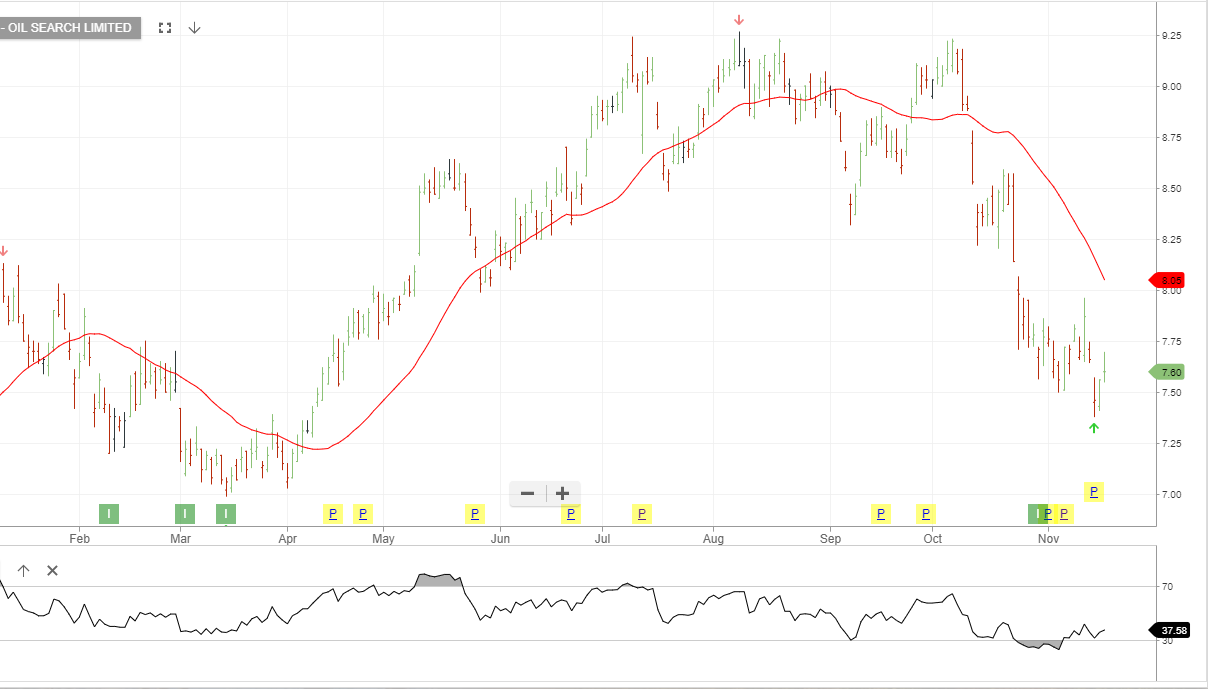 Oil Search