Evolution Mining is under Algo Engine buy conditions and is currently forming a higher low near the $3.00 price range.
The company recently delivered a softer than expected result with lower production and higher operating costs.  These events combined with a softer gold price has seen the share price retrace from $4.00 to $3.20.
We anticipate a pickup in the next quarter which should see overall FY19 production in the upper band of the groups guidance range.
A new round of  "risk off" sentiment by equity investors will also be supportive of gold prices.
Add this one to your watchlist and look for an entry point between $3.00 & $3.20.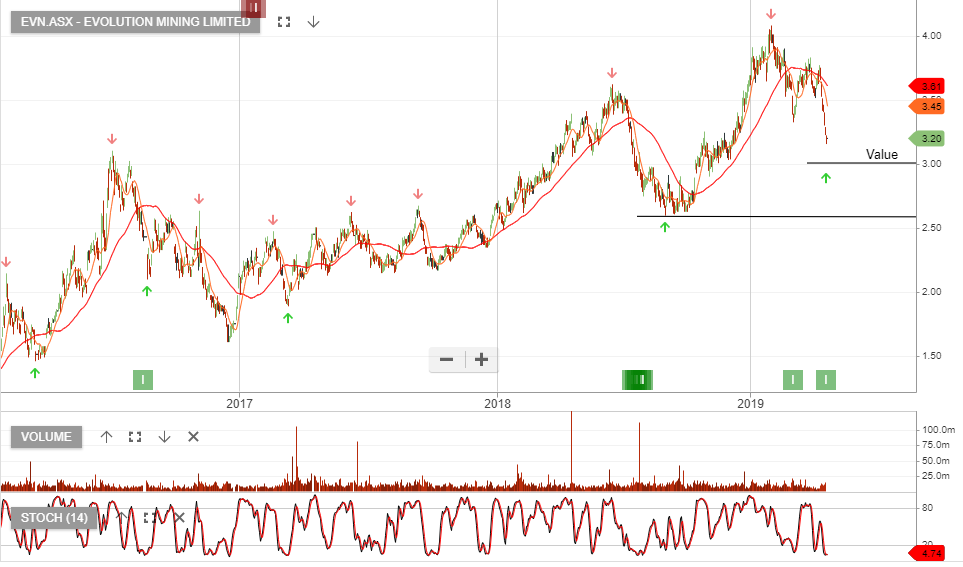 The below long term graph of the gold price shows the recent retest of the US$1325 range.