Nike is expected to report EPS of $0.18, down 70% from the prior quarter. Revenue down 20% to $8bn.
We see Nike as a shorting opportunity coming into the June quarter earnings result.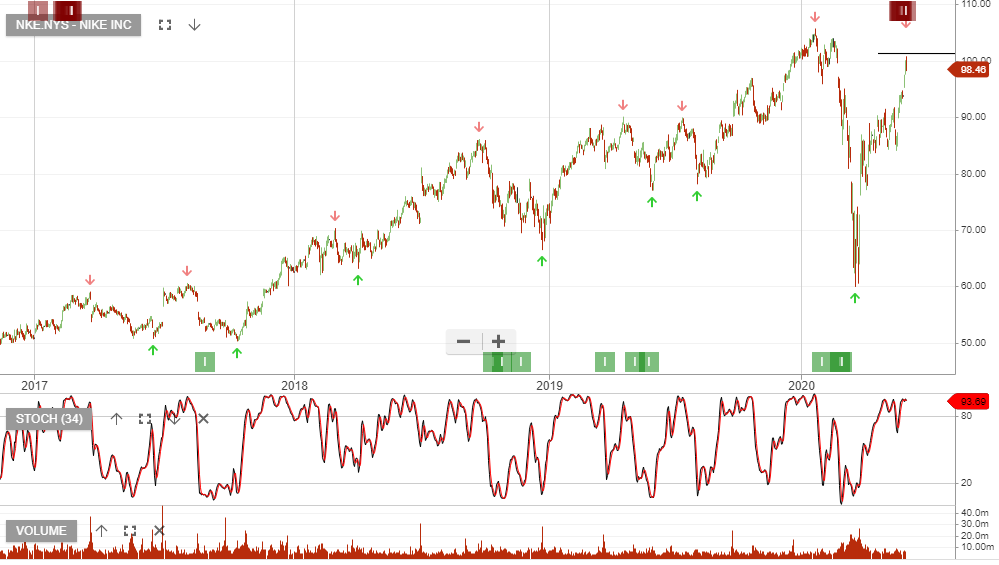 The above post was made on the 29th May and since then, the US market has pushed higher. With retail likely to fall short of earnings estimates, we remain cautious heading into next month's earnings.
The below chart shows the updated price action in Nike, and of importance, the close below the momentum indicators.