APA is likely to find increased buying support at $10 and trade higher.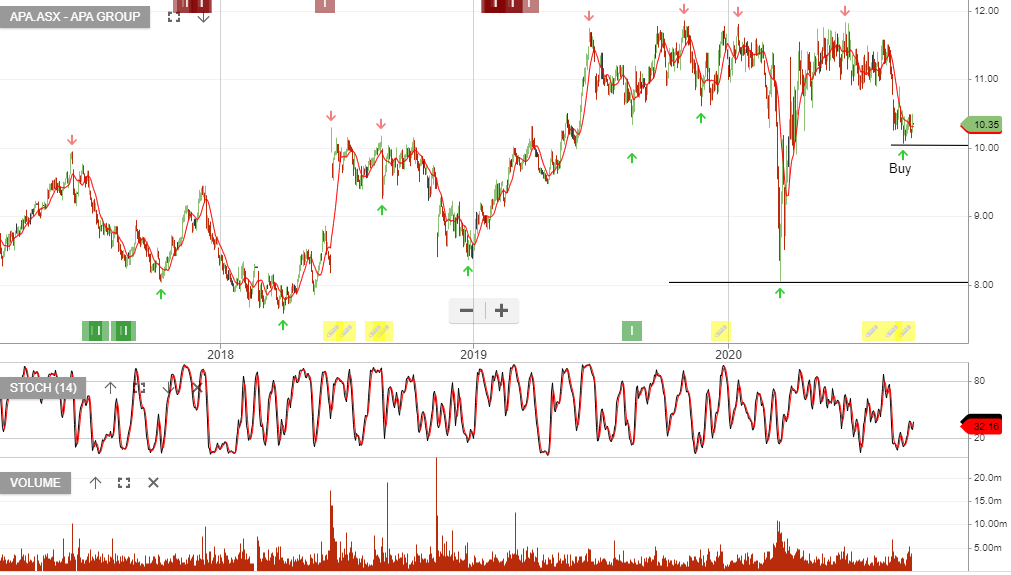 Since making the above post on 23 Sept, APA has rallied 8% and the short-term indicators have turned positive.
We continue to see APA as a low-risk opportunity even if the market sentiment was to shift more negative.