Investors will be anxious to see whether upcoming quarterly reports and outlooks from U.S. companies validate expectations for a strong 2021 & 2022 rebound in S&P 500 earnings.
U.S. banks begin reporting fourth-quarter results tomorrow and headlines could show profits plunged by as much as 40% from the same time last year.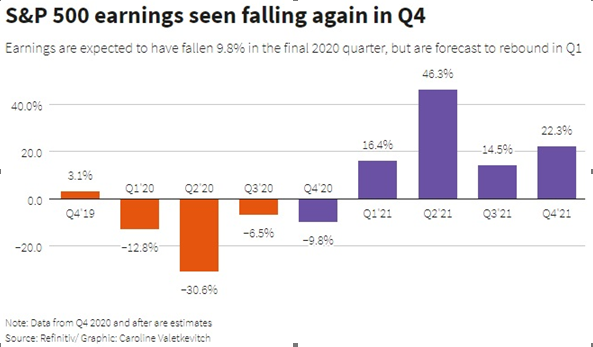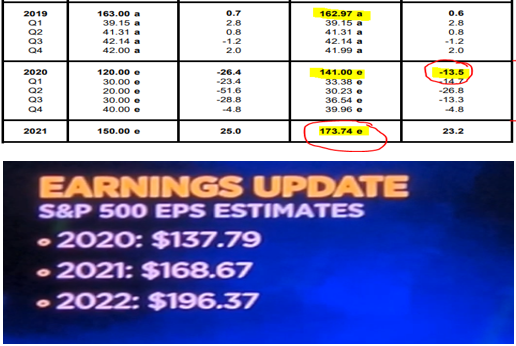 The 40% growth priced into equities from 2020 to 2022 seems overly optimistic, especially if bank profits from trading and investing activities begin to taper off.