Our ALGO engine triggered a sell signal in the BetaShares Resource ETF with the symbol QRE at $4.85.
QRE is comprised of 10 ASX stocks which include BHP, Bluescope Steel and Caltex. The weighting is such that BHP, RIO and WPL make up over 50% of the ETF pricing.
Frequent blog readers will remember that we had a generally bullish outlook on the resource sector back in mid-March, and advised clients to buy QRE in the $4.50 area and BHP in the $22.50/70 price range.
We now agree with the ALGO engine that the resource names look fully valued overall.
We suggest that investors who are holding BHP can either take profits in the $26.25/50 area, or write covered calls at $26.50 into November to enhance portfolio returns.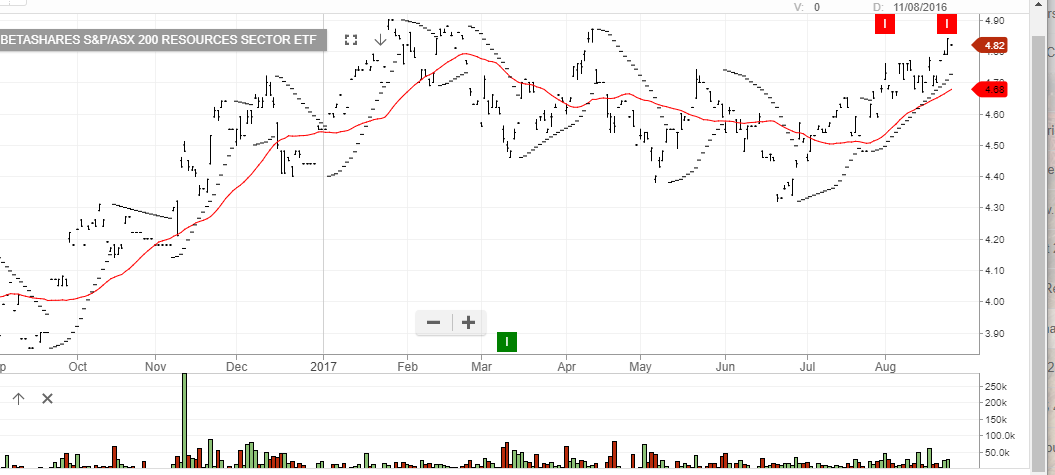 BetaShare ASX Resource ETF: QRE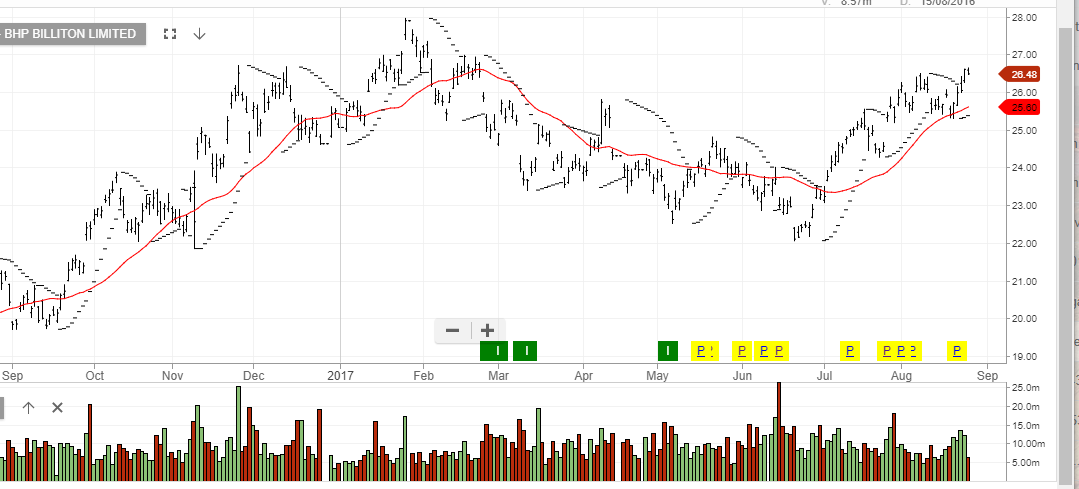 BHP