Sims is under Algo Engine buy conditions and is also a current holding in our ASX 200 Trade Table.
Stop loss $14.31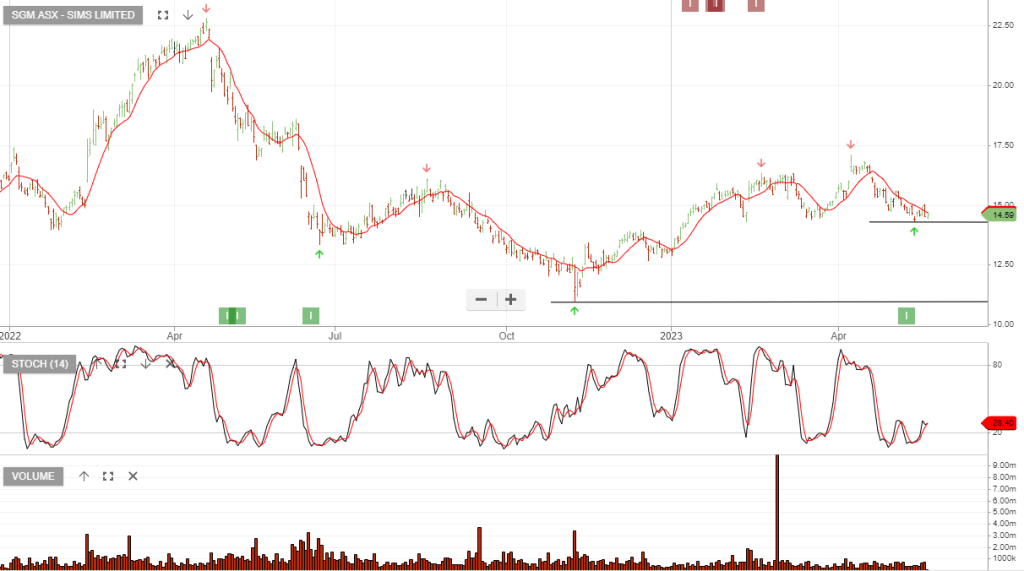 Our ALGO engine triggered a buy signal in Sims Metal Management into the ASX close yesterday at $14.25.
The "lower high" pattern is referenced to the $13.15 low posted in early November last year.
The share price of SGM has dropped more than 13% since announcing the acquisition of UK-based Morley Waste Traders to their existing 10 recycling sites across Europe.
We see solid technical support in the $14.00 area and scope for near-term move back into the $15.60 level.
Sims Metal Management
Send our ASX Research to your Inbox
---
Or start a free thirty day trial for our full service, which includes our ASX Research.