Shares of Alphabet, the company formerly known as Google, fell over 3% as their Q4 EPS announcement fell short of the street's expectations.
The search-engine giant posted earnings of $9.36 per share on expectations of $9.64. The company generated $5.33 billion in net income, which was up 8.3% against the same period last year. Revenues for Q4 were $26.06 billion, up 22% from last year.
We expect to see initial support for Google to be found in the $820.00 area.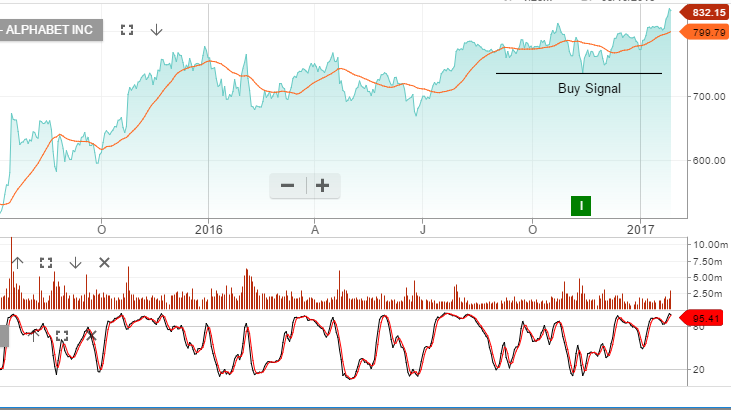 Ford Motor Company reported Q4 and full-year 2016 earnings earlier today, and the automaker missed by a narrow margin.
Ford's  Q4, earnings were $0.30 per share. Analysts had expected $0.31 per share.
Revenue for the quarter was $38.7 billion, higher than expected. For the full year 2016, revenue was $151.8 billion, and net income was reported at $4.6 billion, down $2.8 billion from a year ago.
The stock has risen 8% in the past three months but fell 3% today to close at $12.30.
Our Algo Engine triggered a short signal on the 9th of December at $13.20. Momentum continues to look weak.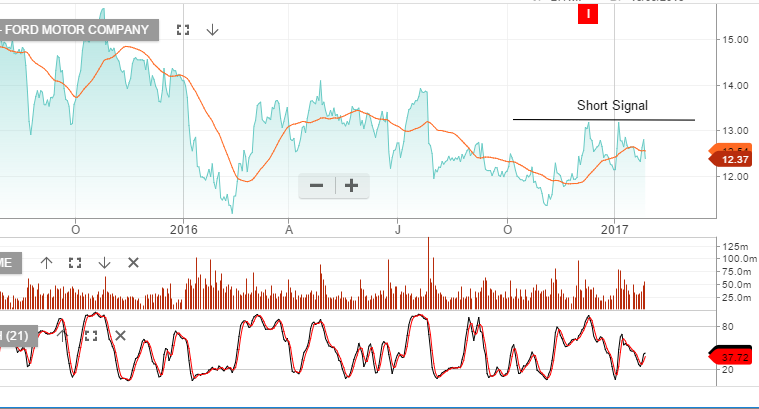 Shares of Intel traded over 3% higher and nearly reached a new five-year high of $38.00 as Q4 earnings and revenue both beat analysts' expectations.
The chip-maker posted Q4 EPS at 79 cents per share on quarterly revenue of $16.37 billion. The street was expecting EPS of 74 cents on revenue of $15.75 billion.
The key growth sector for the firm has been the data center group, which posted an 8% year-over-year increase to $4.7 billion.
We view the growth prospects for Intel favorably and look for a price target of $46.00 over a 3-month horizon.