Shares of Alphabet, parent company of Google, are down over 3% to $967.00 in aftermarket trade.
After the close of trade today, the tech giant posted a 27.7% drop in quarterly profit compared to a year ago.
The company beat expectations on both the top and bottom line with earnings of $5.01 per share on $26 billion in revenue, compared to earnings of $4.49 per share on $21.5 billion a year ago.
However, a dip in net income from $4.88 billion a year ago to $3.50 billion this quarter offset the better-than-expected earnings.
Our ALGO engine triggered a buy signals on Alphabet on June 30th at $908.00. We will look for initial support at or near the $945.00 level.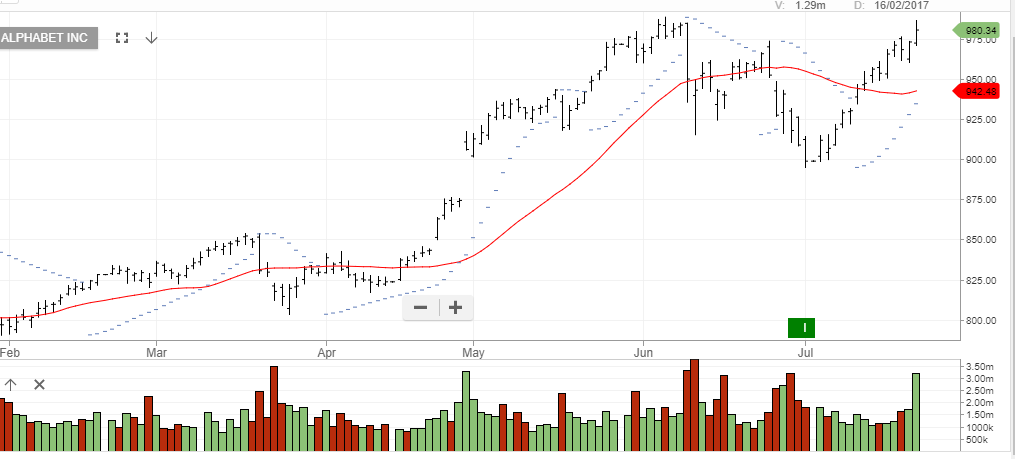 Alphabet (Google)