The NASDAQ stocks rebounded last night with Facebook, Google and Amazon all trading over 1% higher after the two day sell-off over the weekend.
According to several "high frequency" analytical reports, it's too early to step back into the FANG stocks. Of the four times that a similar high volume sell-off has occurred since 1999, tech shares have needed several weeks to find a bottom.
In addition, as shown in the chart below, the last few days have seen the largest capital outflow since 2007 from the QQQ: the NASDAQ based ETF.
Our ALGO engine created a buy signal on the ASX BetaShare NASDAQ ETF on February 8th, 2016.
That ETF, with the symbol: NDQ has gained over 32% since then. Should the recent sell-off in the NASDAQ turn into a deeper correction, we will watch for the next ALGO buy signal.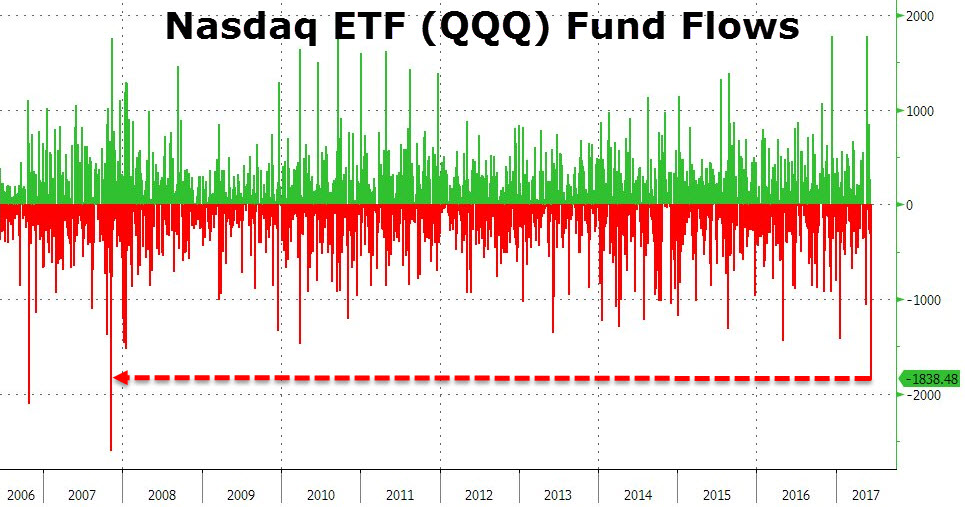 QQQ ETF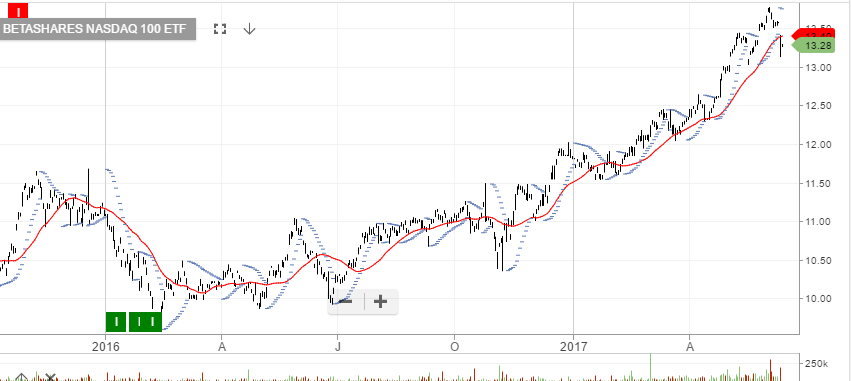 BetaShare ETF: NDQ