After posting a low of $1238.00 on December 12th, Spot Gold has moved higher and reached $1270.00 in NY Trade last night.
The response of Newcrest shares has been relatively muted, but we expect a pick up over the near-term.
Our ALGO engine triggered a buy signal for NCM on December 15th at $21.75.
We still prefer the long side of NCM, along with the smaller producers SBM, SAR and EVN, and have an upside target near the November 29th high of $24.25.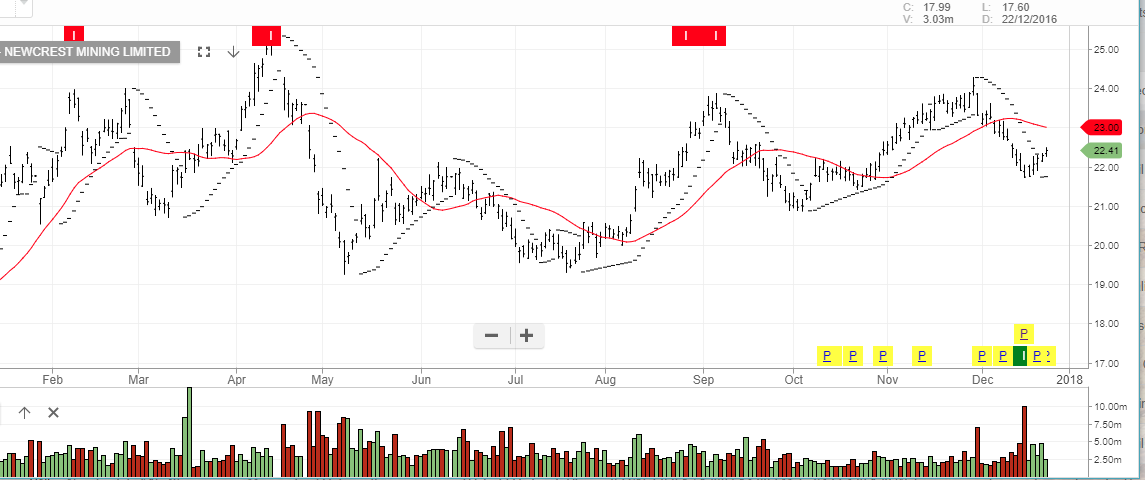 Newcrest Mining