The Price of Spot Gold slipped to a 3-week low of $1309.00 as the inverse correlation to the USD strength continues to influence price flows.
By the NY close, the yellow metal had found buyers into the weekend to settle at $1314.00.
With the FOMC expected to raise the FED Funds target on March 22nd, market commentators have noted that the price of Gold has rallied  after the last 5 rates hikes in this cycle.
As illustrated in the chart below, Spot Gold traded at $1240 when the FOMC last raised rates on December 13th. By January 25th, Gold had rallied almost 10% to reach $1350.
Some of the local mining names we are following into the buy zone include NCM, EVN, SBM and SAR.
In addition, investors looking for a "pure play" on Spot Gold can buy the BetaShare Gold ETF with the symbol: QAU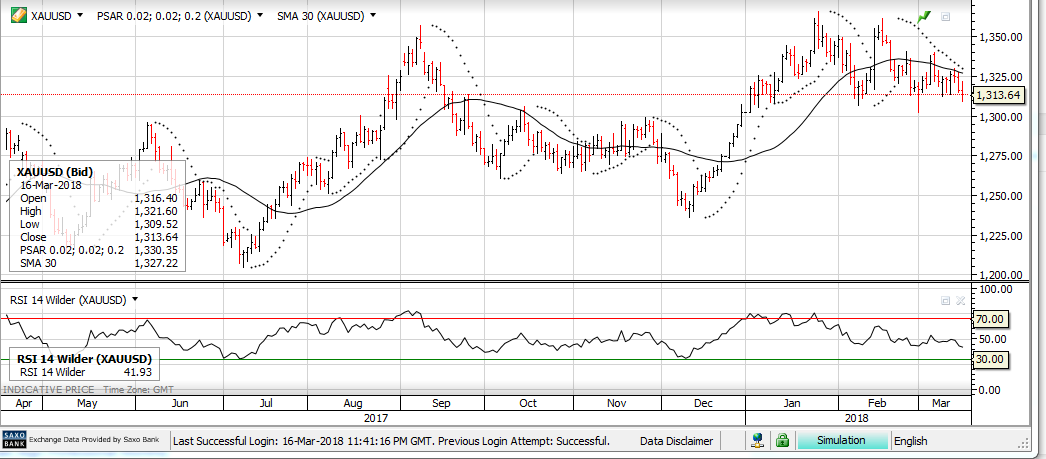 Spot Gold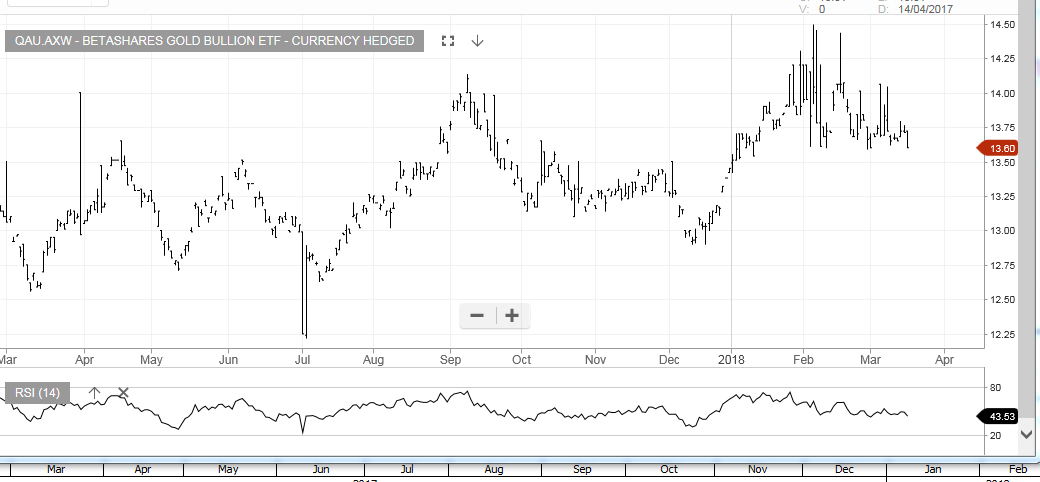 BetaShare Gold ETF: QAU