Following the Algo buy signal, S32 was added to the ASX50 model portfolio in February 2017 at $2.50.
The stock price rallied to $4.00 this year, then sold-off and created a "lower high" formation; an Algo sell signal was generated last week.
We continue our technological research in algorithm trading and remain encouraged by historical testing results.
We're increasingly applying the rule -based model into our broader portfolio management style.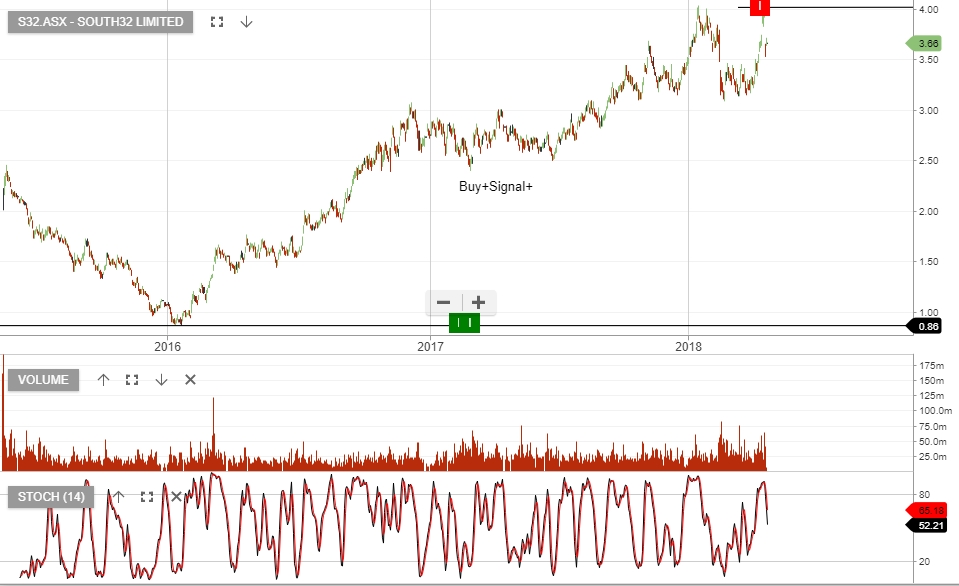 S32