Our Algo Engine generated a buy signal recently in CSR and we recommend investors keep this name on their watch list.
$4.31 is likely to be a point of support as the stock price trades into a value range supported by a 5% dividend yield.
Last week, CSR management reaffirmed the FY19 earnings outlook for flat growth on FY18 numbers.
For this reason, we view the approaching opportunity as a "technical bounce" rather than the beginning of a prolonged uptrend.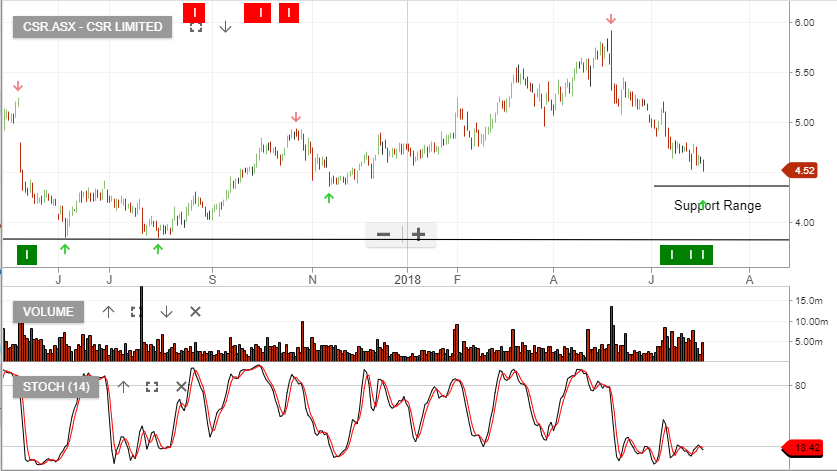 CSR