The post below is from the 15th of December and a check of the charts will show IPL now trading at $3.55. After buying IPL at $3.30, we feel today's price level is an opportunity to take profit or sell covered call options.
IPL is under Algo Engine buy conditions and we see value emerging in the sub $3.50 price range.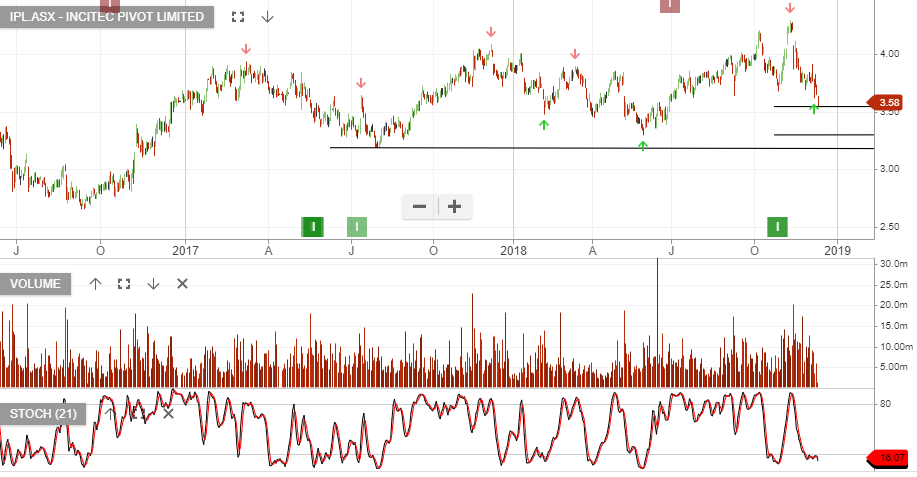 IPL chart is from the 15th December.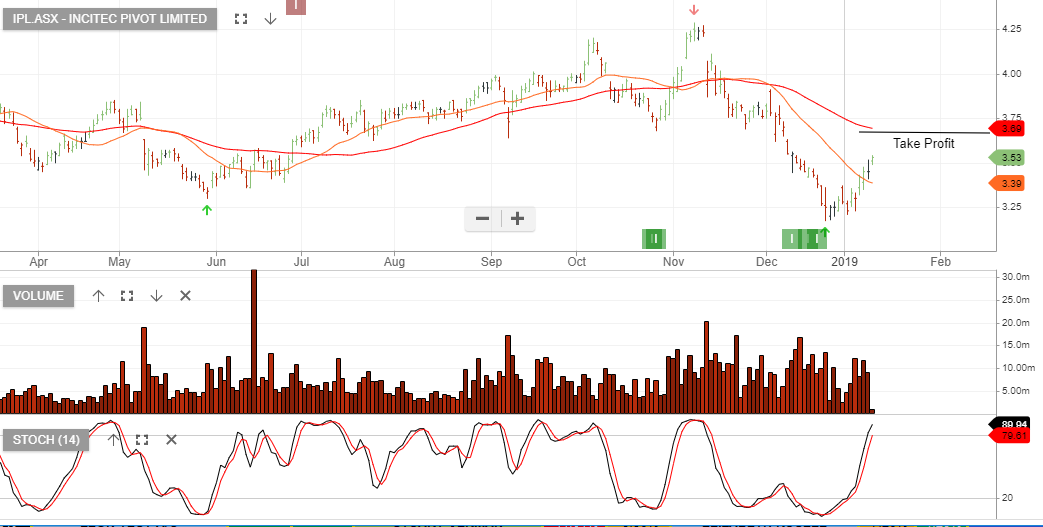 IPL chart above is from today.