The blog post below is from the 10th December and a check of the QBE chart today shows the price has bounced from the $10 support and is now trading at $10.55. We recommend selling covered call options or locking in the gains.
QBE is under Algo Engine buy conditions and we see value emerging near the $10 support level.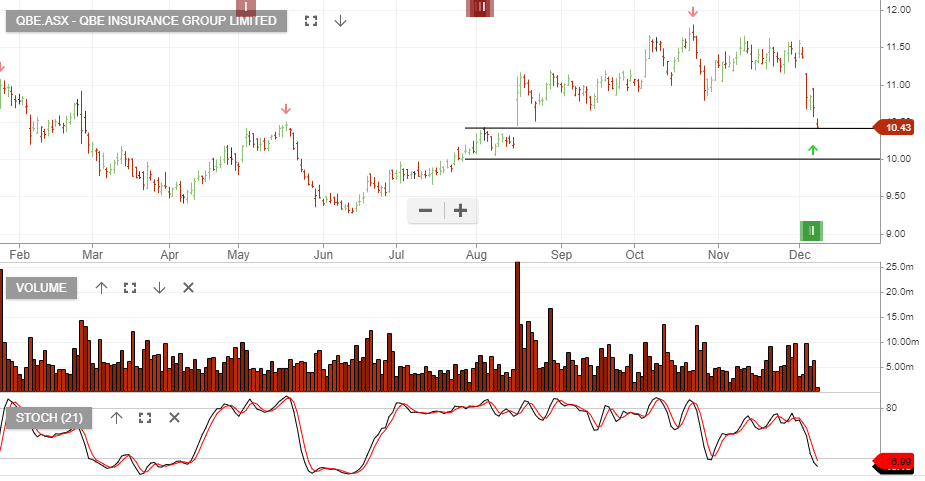 QBE chart from the 10th Dec.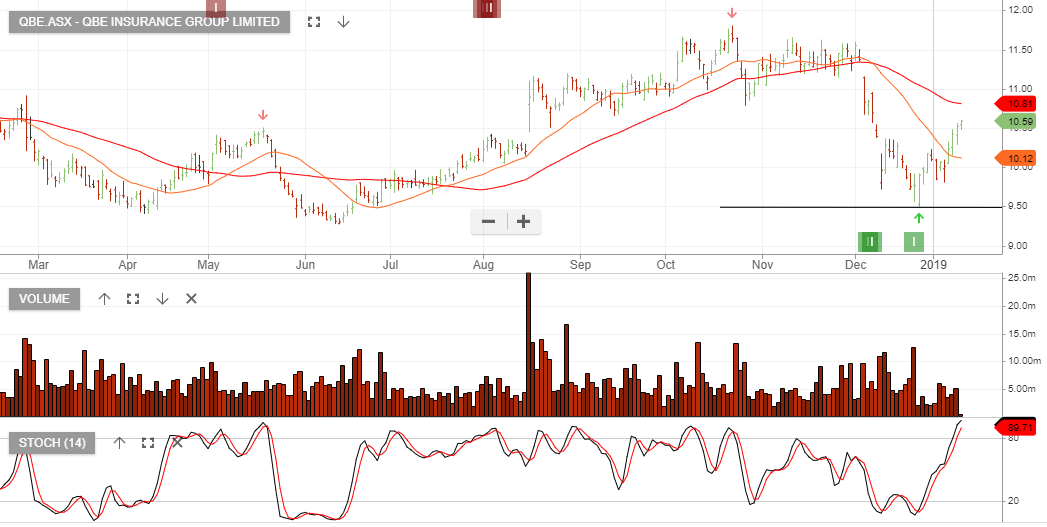 QBE chart from today.