Bank of America reported a 34% rise in first-quarter profit last night, topping Wall Street estimates, as the bank benefited from higher interest rates and growth in loans and deposits.
However, BAC under-performed in fixed income, currency and commodities (FICC) trading because of a decline in bond issuance from corporations.
Trading revenue was up only 1%. Equities trading revenue, excluding items, rose 38%, while revenue from trading fixed income fell 13%.
BAC's trading results mirrored those of rivals JP Morgan and Citigroup; revenue from stock trading rose at both the banks, but weakness in bond trading crimped total trading revenue growth, which is why their share prices remain soft.
To a large degree, the local banks face the same headwinds but with the added risk of the Royal Bank commission.
Hearings from the commission are back on this week with QBE and SUN included in the questioning over insurance related business practices.
Our ALGO engine triggered a sell signal late last year in both QBE and SUN at $10.40 and $14.05, respectfully.
We remain cautious of the local banking names and see the risk continue to be skewed to the downside, especially in the regional names like BOQ and BEN.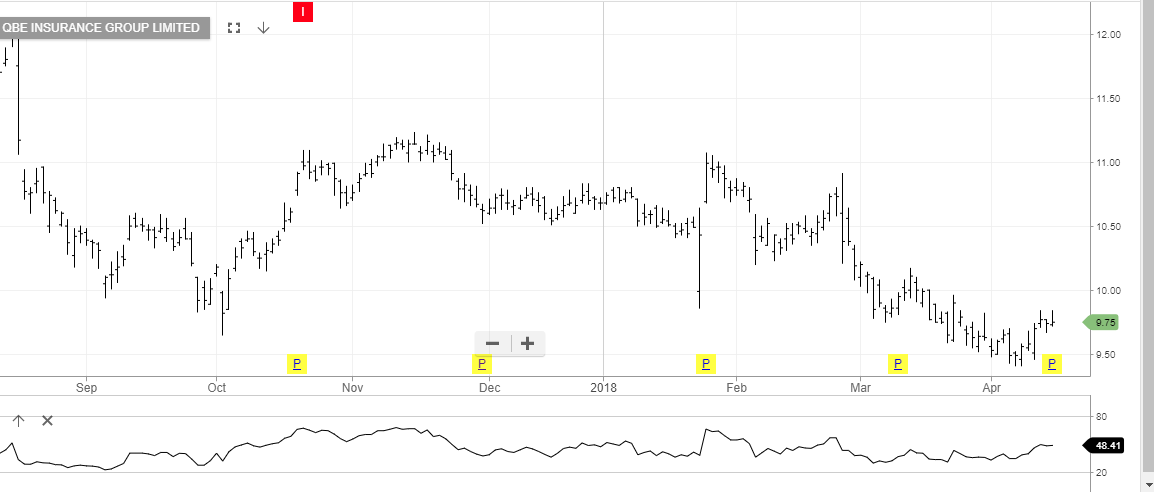 QBE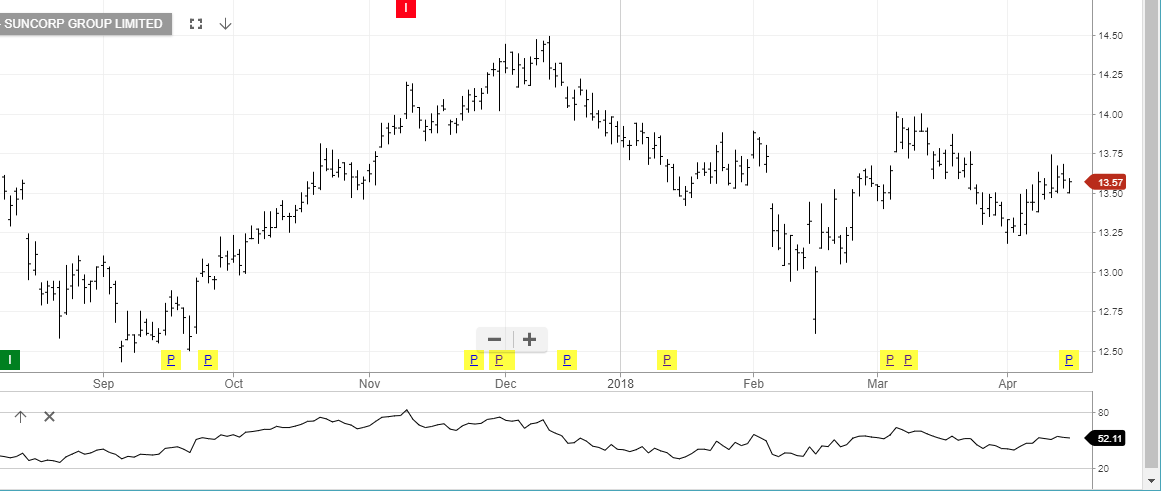 SUNCORP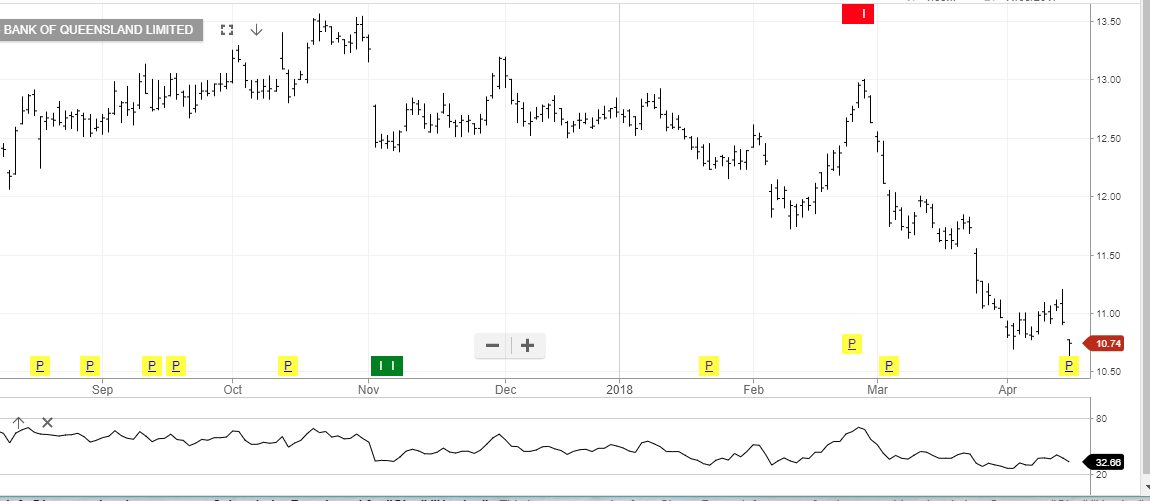 BoQ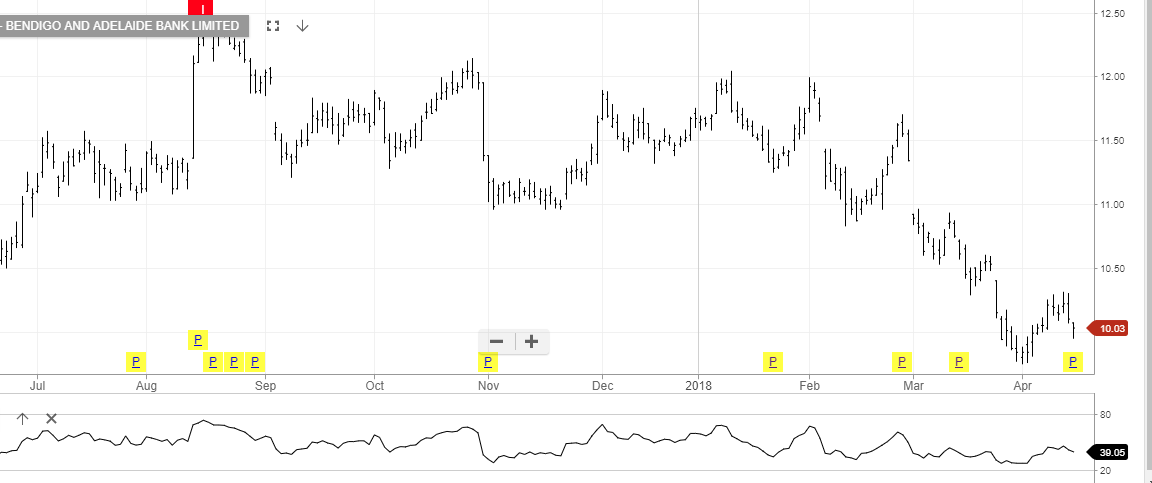 Bendigo Bank