Goldman Sachs posted Q4 earnings of $5.69 per share, versus estimates of $4.98, on slightly higher revenue of $7.83 billion.
However, shares of the investment bank fell 2.5% to $252.00 as trading revenue in the fixed income, Forex and commodity division fell over 50% from a year ago.
With overall trading revenue falling 34% from a year ago, several analysts are doubtful that the GS share price will repeat the 6% gain from last year.
Daily charts suggest the next level of support in the $240.00 area, followed by the September lows of $205.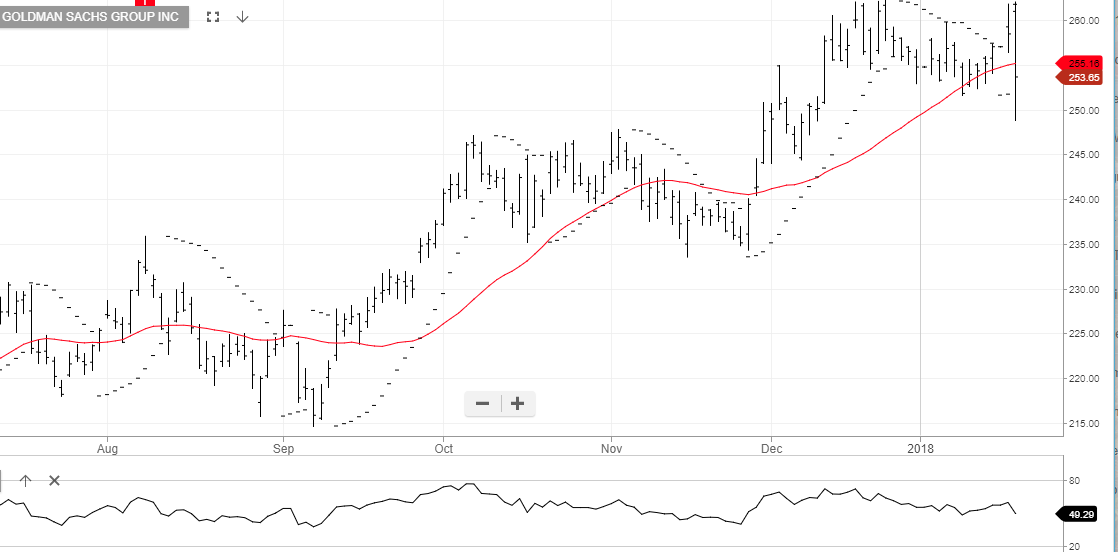 Goldman Sachs Group