Our ALGO engine triggered a buy signal in BTT on September 8th at $10.15.
The share price reached a high of $11.35 last Friday but is now looking technically stretched.
We suggest exiting long positions at current levels or raising stop-loss orders to $10.88.
A more significant support level can be found at $10.10, which may attract fresh buying interest.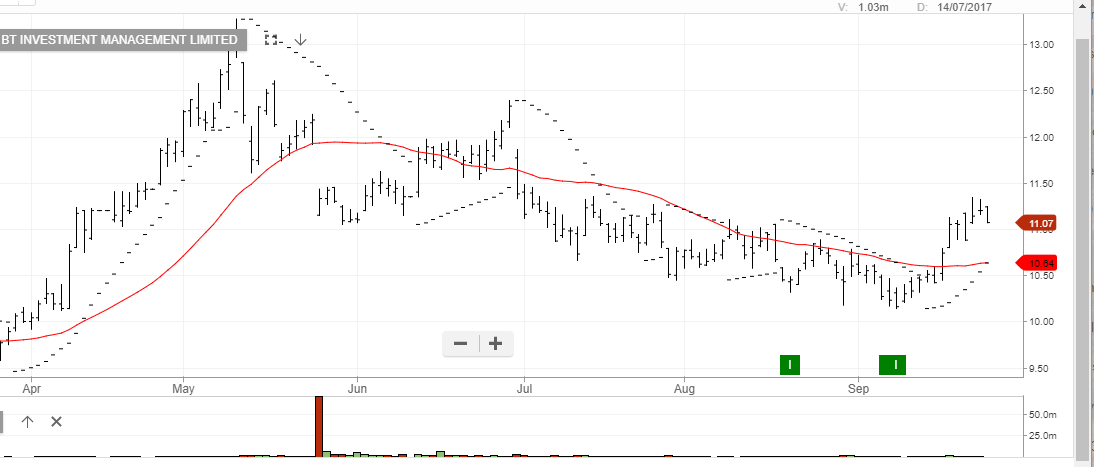 BT Investments