Spot Gold dropped over $10.00 on Friday after a 200,000 ounce sell order hit the market into the London close.
These types of large block trades (on both the buy and sell side) have become more frequent over the last few months as investors assess the impact of interest rate policies, currency movements and geopolitical risks.
However, with reported Q3 central bank Gold purchases of over 100 tons, we expect the $1270.00 support level to hold before the yellow metal makes another run at the $1300.00 area.
Our preferred names in the Gold area are NCM, EVN and NST.
NCM is currently trading at 30X trailing earnings and EVN and NST are at around 18X earnings.
As such, the correlation between the between the Spot price and these share prices will remain very positive.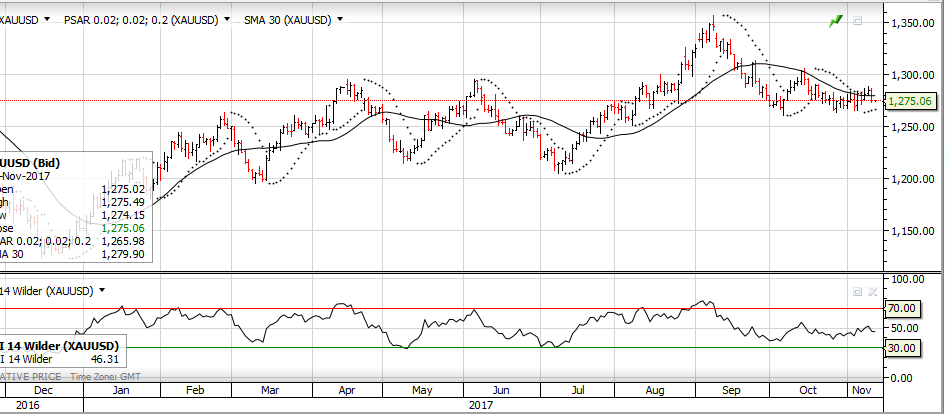 Spot Gold